Astrophysics With Equity: Surmounting Obstacles to Membership (AWESOM) SAG (Cross-PAG)
The AWESOM SAG (see here for full terms of reference) will undertake a careful study of how to expand the range of institutions and backgrounds for members of the community contributing to NASA astrophysics. The SAG will focus specifically on engagement with research and training programs. The goal of this SAG is to analyze how existing NASA programs and potential new initiatives can increase engagement with research and training programs, and to make available opportunities clearer, more consistent, and easier to access.
Questions: Contact Ryan Hickox (ryan.c.hickox@dartmouth.edu). To express interest in joining this SAG or just to stay informed about it, please fill out this Google Form.
AWESOM Events
AWESOM Kickoff Meeting
Friday, 27 January 2023, 1:00pm–2:00pm EST
Following the AAS, we will hold a virtual kickoff meeting on January 27, 2023, from 1 to 2pm EST to begin organizing the AWESOM SAG. We hope interested colleagues will join for this discussion; if you can't make this time, please feel free to reach out to Ryan.C.Hickox@dartmouth.edu or fill out your information at this form.
Video chat link: dartgo.org/awesom_meeting
NASA's Chandra, Webb Combine for Arresting Views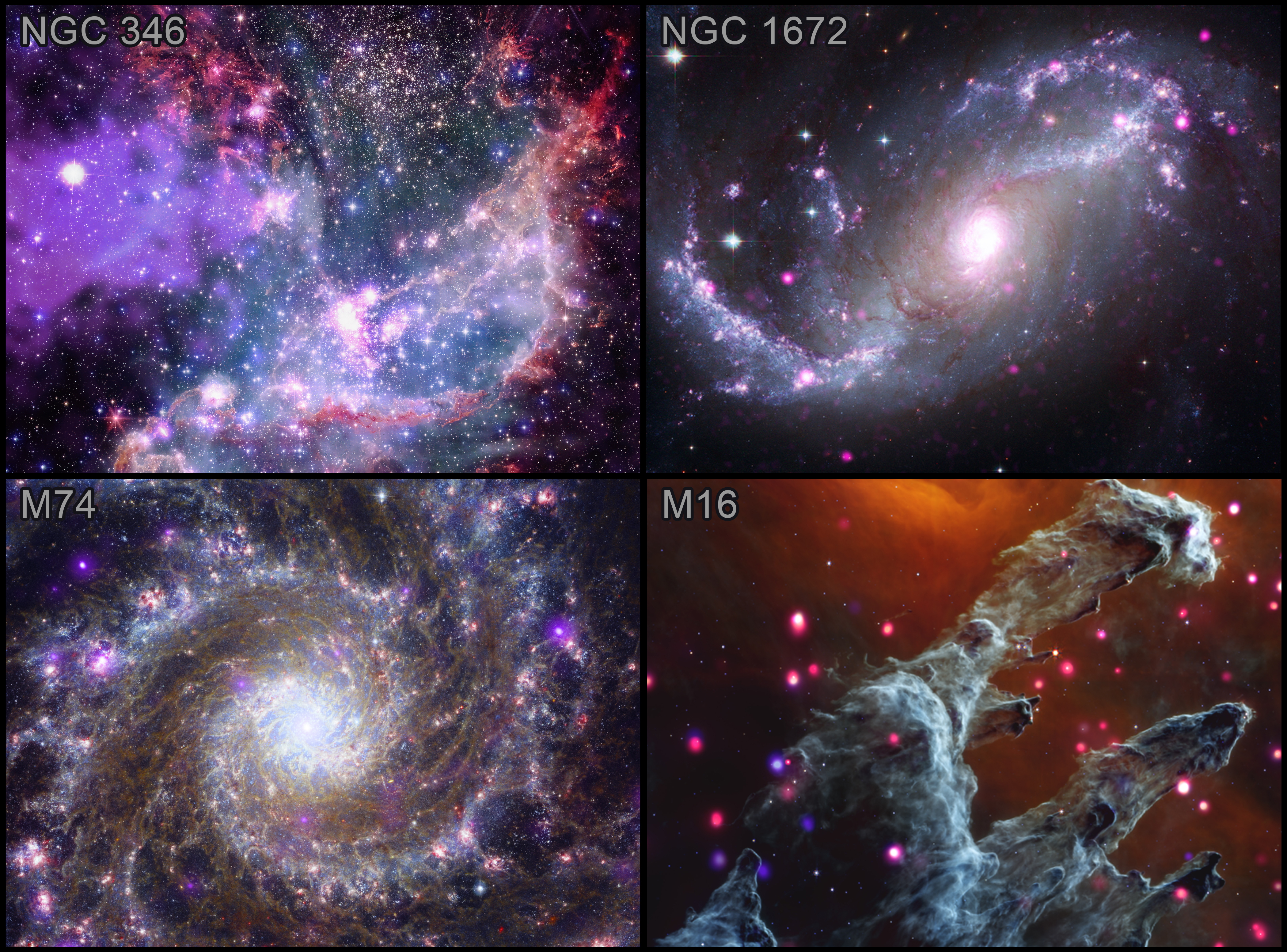 Four composite images deliver dazzling views from NASA's Chandra X-ray Observatory and James Webb Space Telescope of two galaxies, a nebula, and a star cluster. These cosmic wonders and details are made available by mapping the data to colors that humans can perceive. Read more.
---
PhysCOS News
See our new Events Calendar
Program News and Announcements
Project News
Related News
---
Links