X-ray Science Interest Group
The goal of the X-ray Science Analysis Group (XRSIG) is to provide quantitative metrics and assessments to NASA in regard to future X-ray observatories. Specifically, the XRSIG will
Track and analyze evolving science goals and requirements in X-ray astronomy, especially as current "hot" topics evolve.
Provide an active communication forum for X-ray astrophysics (e.g., via town hall meetings at venues such as AAS and APS meetings).
Support mission studies and concept development for future X-ray observatories.
Analyze technology development and prioritization plans with respect to redefined science goals and the evolution of mission concepts (i.e., the XRSIG will aid the PhysPAG in analyzing technology needs).
The XRSIG is open to all members of the community.
If you are interested in contributing to the work of the XRSIG, please subscribe using the link below. For other inquiries, e-mail co-chairs John Tomsick at jtomsick@ssl.berkeley.edu and Ryan Hickox at ryan.c.hickox@dartmouth.edu
XRSIG Mailing List
Subscribe to the XRSIG mailing list.
White Papers for Decadal Survey
A list of submitted X-ray Science white papers can be found here: https://pcos.gsfc.nasa.gov/sigs/xrsig/whitepapers.php
Documents
X-ray SIG white paper: "The Scientific Significance of the Soft X-ray Spectrometer" [PDF]
Meetings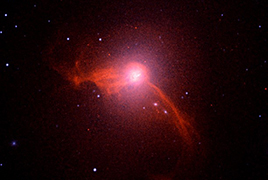 ---
PCOS News
Program News and Announcements
31 May 2019
Dr. Thomas Zurbuchen, NASA SMD Associate Administrator, invites the science community to a live-streamed national colloquium on Wednesday, June 5, 2019 (4:00–6:00 pm EDT) on "Writing Successful Mission Proposals: Observations from NASA." To attend in person at the University of Colorado campus, please RSVP
here
. The live stream will be available
here
. For further details, please see the colloquium invitation. »
Details
17 May 2019
Following up on a Nov 2018 mission PI diversity workshop, the NASA Science Mission Directorate (SMD) is planning a number of exciting opportunities open to community participation, including a new website for potential PIs, pre-review mission panels to ensure diversity and reduce conflicts of interest, research proposal writing workshops at conferences and for PIs developing their first proposal, career development positions, and a presentation by SMD Associate Administrator Thomas H. Zurbuchen on proposal statistical analysis. Please see the Associate Administrator's full update
here
.
16 May 2019
June 1 2019 is the deadline for filling and submitting the technology gap submission form. We encourage members of the community to identify such gaps between today's state-of-the-art and what will be needed for missions identified by the 2010 Decadal Survey, the 2018 Astrophysics Implementation Plan, and/or the 30-year Astrophysics Road Map. Please see the
Astrophysics Division Technologists letter
for more details, including how to submit a gap.
25 March 2019
NASA HQ Astrophysics Division has created a task force to assess NASA's role in strategic optimization of Gravitational Wave Electromagnetic Counterpart (GW-EM) astrophysics. See the
Terms of Reference
for more details.
1 February 2019
Dr Terri Brandt confirmed as PCOS Chief Scientist.
Project News
Related News
---
Links