Gravitational Wave Science Interest Group
The goal of the Gravitational Wave Science Interest Group (GW SIG) is to provide quantitative metrics and assessments to NASA in preparation for a future gravitational wave mission. Specifically, the GW SIG will:
Track and analyze evolving science goals and requirements, especially as our understanding of three standard sources of gravitational waves (supermassive black hole binaries, extreme mass ratio inspirals, galactic binaries) continues to improve.
Support mission studies and concept development for future space-based gravitational wave observatories, including when cost savings are sought, or new classes of sources are under consideration (such as the stochastic gravitational wave background from the inflationary epoch).
Aid efforts to analyze technology development and prioritization plans as science goals are defined and mission concepts evolve within the PhysPAG portfolio.
Advocate for the brand new field of gravitational wave astronomy, build a vibrant community of gravitational wave astronomers, and promote the discovery space in this new field to the wider scientific community and to the public.
The GW SIG is open to all members of the community.
If you are interested in contributing to the work of the GW SIG, please subscribe using the link below. For other inquiries, e-mail co-Chairs Chiara Mingarelli (Yale University) at chiara.mingarelli@yale.edu and Alessandra Corsi (Texas Tech) at Alessandra.Corsi@ttu.edu.
GWSIG Mailing List
Subscribe to the GW SIG mailing list.
White Papers for Decadal Survey
A list of proposed Gravitational-Wave Science white papers can be found here: https://pcos.gsfc.nasa.gov/sigs/gwsig/whitepapers.php
Events
Upcoming Events
---
Previous Events
GW SIG First Telecon
May 19, 2023 02:00 PM Central Time (US and Canada)
Previous GW SIG Chairs
| Name | Institution | SIG/SAG | Term |
| --- | --- | --- | --- |
| Jillian Bellovary | Queensborough Comm. Coll. | GW SIG / XR SIG | 2019–2022 |
| Sean McWilliams | West Virginia University | GW SIG | 2019–2022 |
| John Conklin | Univ. of Florida | GW SIG | 2015–2020 |
| Nicolas Yunes | Univ. of Illinois | GW SIG | 2017–2020 |
| Kelly Holley-Bockelmann | Vanderbilt Univ. | GW SIG | 2016–2019 |
| Neil Cornish | Montana State Univ. | GW SIG | 2014–2016 |
| Guido Mueller | Univ. of Florida | GW SIG | 2011–2014 |
JAXA, NASA XRISM Mission Ready for Liftoff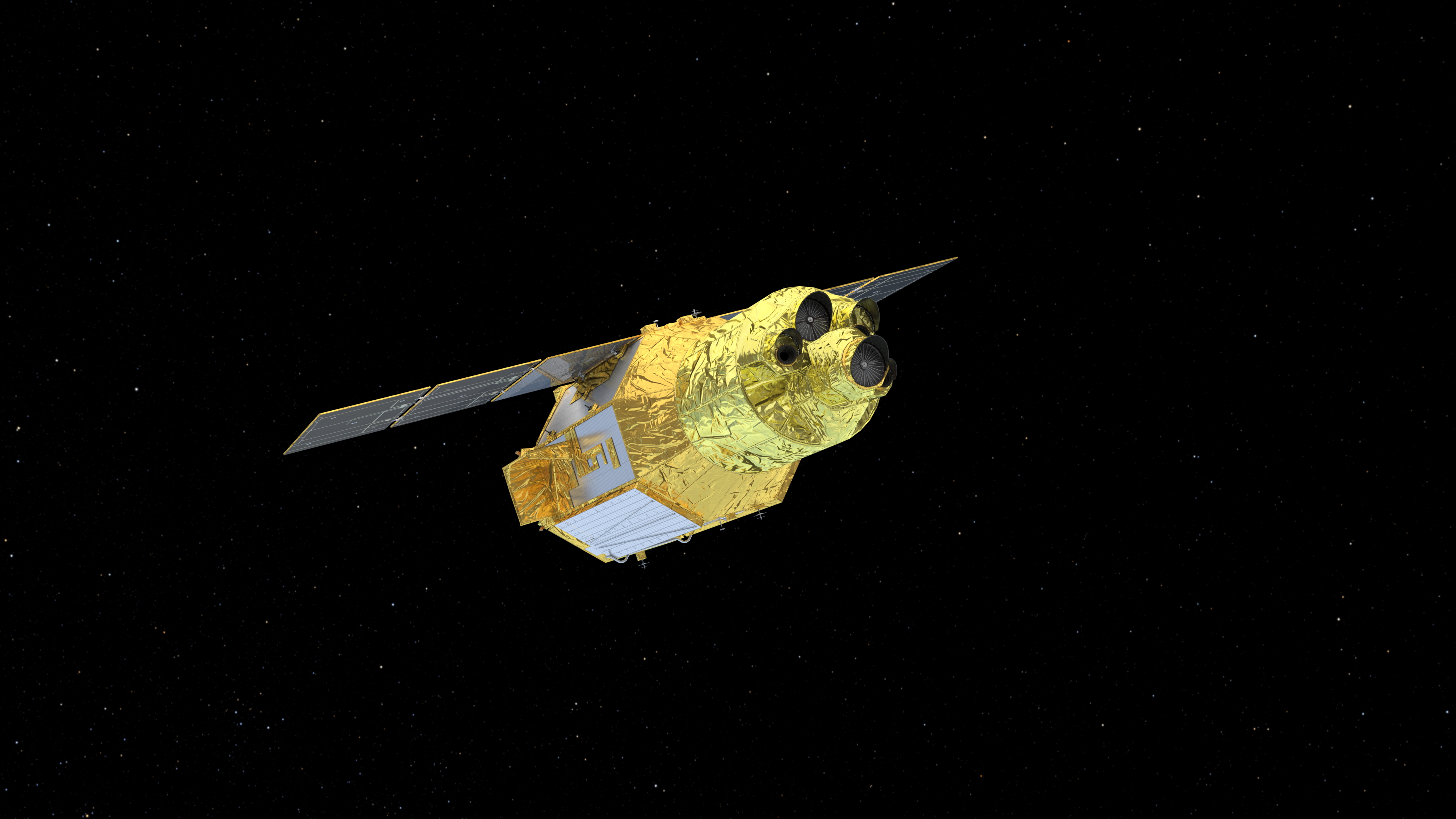 XRISM launched successfully on Wednesday, Sept. 6, 2023, at 7:42 p.m. EDT (Thursday, Sept. 7, 8:42 a.m. in Japan). The spacecraft separated from the rocket at 7:56 p.m. EDT.Read more.
---
PhysCOS News
See our new Events Calendar
Program News and Announcements
Project News
Related News
---
Links