Multimessenger Astrophysics Science Analysis Group
Introduction
The power of multimessenger astrophysics was demonstrated in 2017 through the observation of a binary neutron star merger, the first astrophysical event observed in both the gravitational wave and electromagnetic spectra. Multimessenger astrophysics will remain an important tool for astronomers in the future as we combine electromagnetic radiation, gravitational wave radiation, and particle astrophysics observations of cosmic events. NASA's space observatories in the 2020 decade and beyond have an important role to play, including those that continue to operate in the 2020s, such as Hubble, Chandra, Swift, Fermi; those planned, including JWST, WFIRST, Athena, LISA, Explorers; and those considered by the 2020 astrophysics decadal committee.
The Multimessenger Astrophysics Science Analysis Group analyzed the potential scientific benefits of multimessenger observations made possible by NASA observatories in the 2020 decade and beyond, working in conjunction with each other or with other ground and space-based instruments.
MMA SAG chairs were John Conklin, John Tomsick, and Suvi Gezari.
This SAG concluded activities in 2020. The final report is available:
MMA SAG Final Report [PDF]
Related Documents
White Papers for Decadal Survey
The Multimessenger Astrophysics Science Analysis Group (MMA SAG) offered community members the opportunity to advertise any Decadal Survey White Papers they considered writing, including if they would like broader participation.
White papers that were submitted as a result of this effort can now be found at https://pcos.gsfc.nasa.gov/sags/mmasag/whitepapers.php
MMA SAG Team Organization
AGN, SMBH binaries, EMRIs
Sarah Burke-Spolaor, co-lead
Bindu Rani, co-lead


NS+NS, NS+BH, WD-WD binaries, GRBs
Eric Burns, co-lead
Colleen Wilson-Hodge, co-lead


Stellar mass BH-BH binaries
Peter Shawhan, co-lead
Saavik Ford, co-lead


FRBs, SNe Ia, SN remnants
Geoff Clayton, lead
Kickoff Telecon
Date: Friday, 8 June 2018
Time: 12:00 Noon Eastern / 11:00 AM Central / 10:00 AM Mountain / 9:00 AM Pacific


Agenda
Introduction and SAG goals
Brief intro of Co-chairs
Proposed organizational structure

Teams organized by MMA source with representation from each of the relevant messengers
One lead per team (volunteers needed!)

Proposed interaction plan

Monthly(?) full MMA SAG telecons
Weekly(?) source team telecons

Open Discussion


Notes from the telecon are available here. Request access with a Google account to view them.
JAXA, NASA XRISM Mission Ready for Liftoff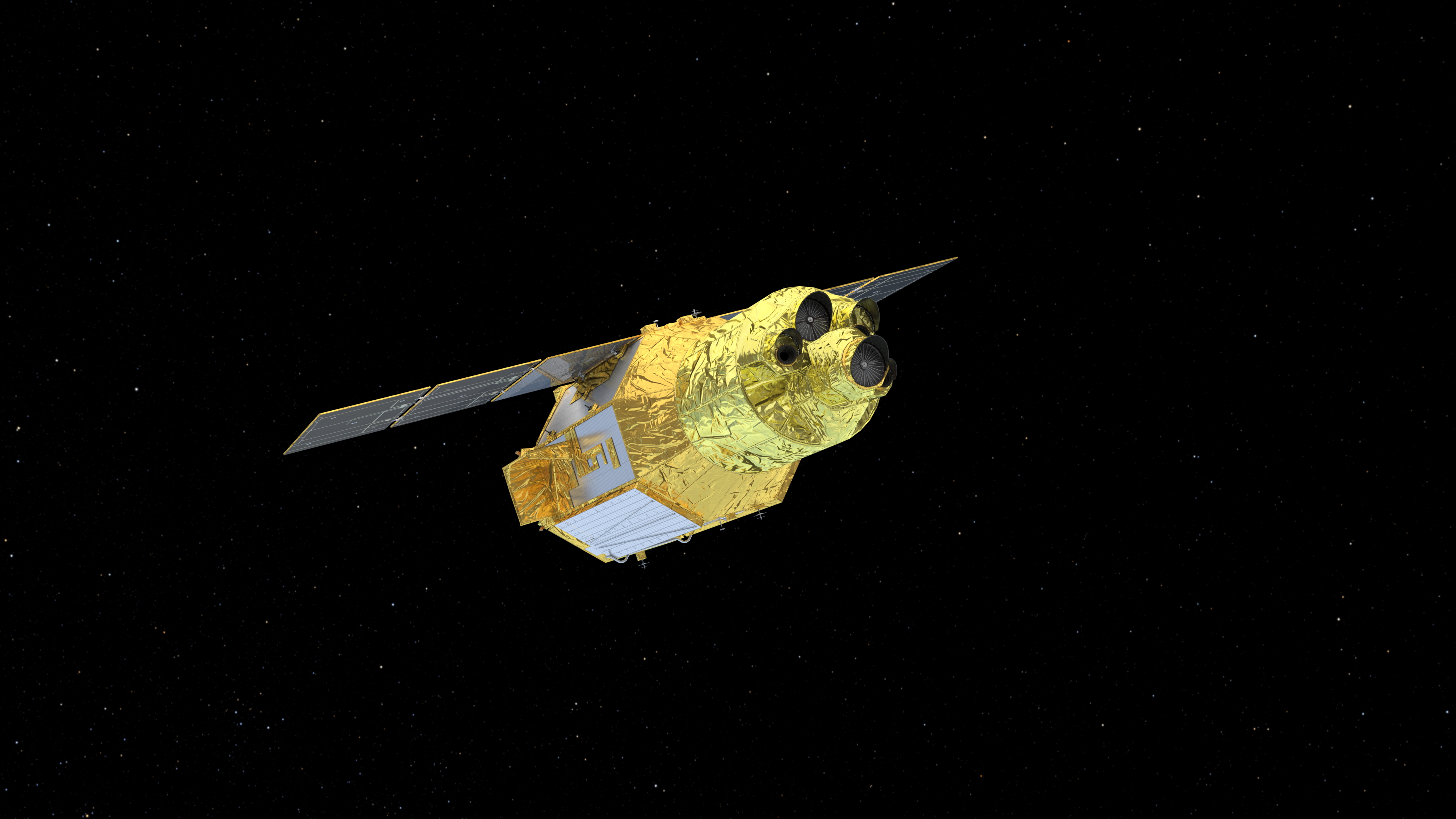 XRISM launched successfully on Wednesday, Sept. 6, 2023, at 7:42 p.m. EDT (Thursday, Sept. 7, 8:42 a.m. in Japan). The spacecraft separated from the rocket at 7:56 p.m. EDT.Read more.
---
PhysCOS News
See our new Events Calendar
Program News and Announcements
Project News
Related News
---
Links