Inflation Probe SAG
Introduction
The goal of the Inflation Probe Science Analysis Group (IPSAG) is to provide quantitative metrics and assessments to NASA in regard to a future Inflation Probe mission. Specifically, the IPSAG will
Review and update mission science goals following current developments in the field (e.g., Planck, sub-orbital measurements),
Review and update information about and requirements on potential foreground contaminants and their removal,
Review and update requirements on and developments in control of systematic errors,
Assess necessary technology developments and prioritize areas for increased technical emphasis.
The IPSAG is open to all members of the community.
If you are interested in contributing to the work of the IPSAG, please subscribe using the link below.
For other inquiries, e-mail Shaul Hanany (Chair) hanany@physics.umn.edu.
Announcements
IPSAG One-Day Meeting, Aug. 15, 2012
The Physics of the Cosmos Program Analysis Group (PhysPAG) is organizing a three-day meeting between Aug. 14 and 16. As part of this gathering there will be meetings of the various Science Analysis Groups (SAGs). The Inflation Probe SAG (IPSAG) is planning a one-day meeting on Aug. 15. Conclusions of this meeting will be relayed to the PhysPAG and to NASA officials on the morning of Aug. 16. All community members are invited for the entire PhysPAG meeting.
More information about the workshop is posted at http://pcos.gsfc.nasa.gov/physpag/physpag-meeting-2012.php. Because of room size limitations the maximum number of attendees is 50. Please register as soon as possible at https://www.lpi.usra.edu/meetings/physpag2012_reg/.
Information and draft agenda [PDF].
Inflation Probe Technology Roadmap
The Inflation Probe Technology Roadmap Committee completed a roadmap that should guide NASA about the technologies necessary for a future Inflation Probe mission. This roadmap will inform NASA in its decisions about funding of various technology development programs over the next few years.
The roadmap has been submitted to the PCOS office in the end of October 2011. We thank the members of the IP Technology Roadmap Committee for their work on the road map:
Jamie Bock (Chair)
Todd Gaier
Shaul Hanany
Kent Irwin
Adrian Lee
Steve Meyer
Harvey Moseley
IPSAG Mailing List
Subscribe to the IPSAG mailing list.
JAXA, NASA XRISM Mission Ready for Liftoff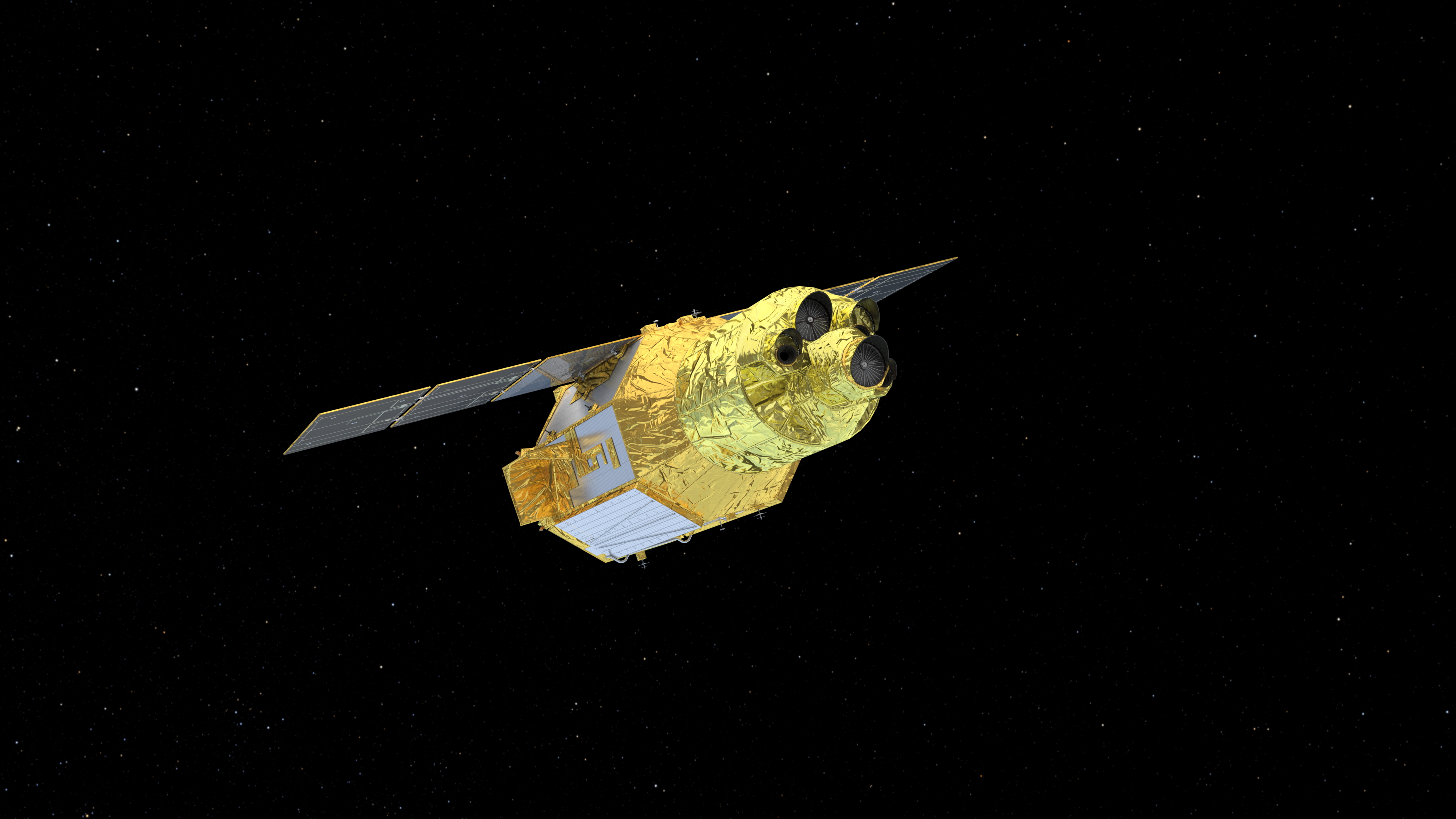 XRISM launched successfully on Wednesday, Sept. 6, 2023, at 7:42 p.m. EDT (Thursday, Sept. 7, 8:42 a.m. in Japan). The spacecraft separated from the rocket at 7:56 p.m. EDT.Read more.
---
PhysCOS News
See our new Events Calendar
Program News and Announcements
Project News
Related News
---
Links