Physics of the Cosmos News
23 March 2023
STAR-X Special Community Session at HEAD Meeting in Hawaii, 28 March 2023
We are pleased to announce a session about the proposed STAR-X mission at the March 2023 HEAD meeting, entitled "The Proposed STAR-X Explorer Mission: Opportunities for the HEAD Community to Explore the Fast, Furious and Forming Universe with Simultaneous UV and X-ray Observations."
The talk session is in the Queen's Ballroom on Tuesday 28 March 2023 at 5p–6:30p Hawaii Time (8p Pacific | 11p Eastern).
There will be five talks and several associated posters. Agenda details are at http://star-x.xraydeep.org/events/, and presentation slides will be posted to this page after the session.
NASA's Chandra, Webb Combine for Arresting Views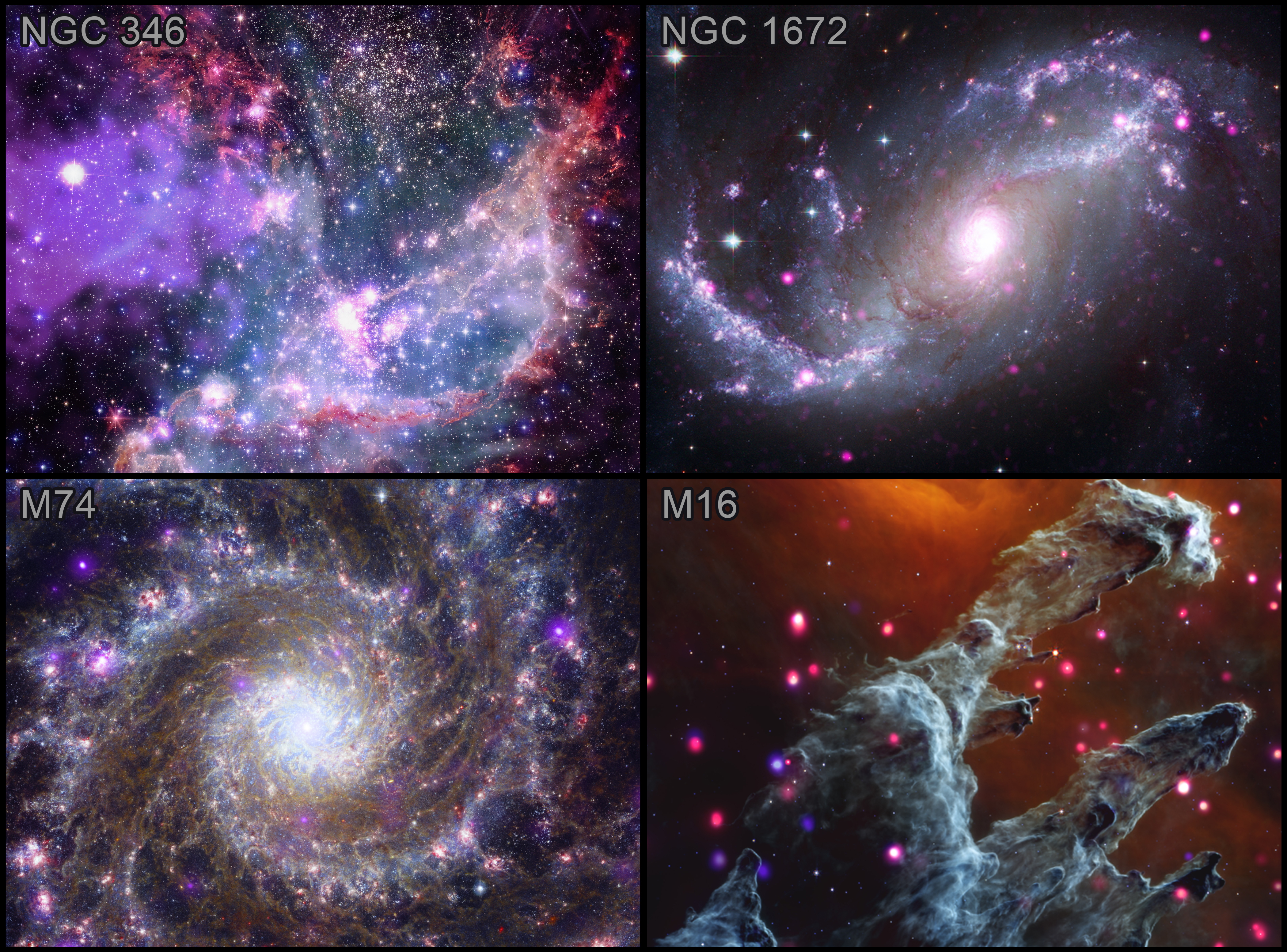 Four composite images deliver dazzling views from NASA's Chandra X-ray Observatory and James Webb Space Telescope of two galaxies, a nebula, and a star cluster. These cosmic wonders and details are made available by mapping the data to colors that humans can perceive. Read more.
---
PhysCOS News
See our new Events Calendar
Program News and Announcements
Project News
Related News
---
Links