Physics of the Cosmos News
21 March 2023
NASA SMD Seeking Volunteer Reviewers for Research Proposals
NASA's Science Mission Directorate is seeking subject matter experts to serve as external and/or virtual panel reviewers of proposals to the Research Opportunities in Space and Earth Science (ROSES-2023) research solicitation. All of the reviewer volunteer forms may be accessed on the main landing page or just follow the individual links below to the volunteer review forms and click the boxes to indicate the topics in which you consider yourself to be a subject matter expert. If your skills match our needs for that review and there are not too many organizational conflicts of interest, we will contact you to discuss scheduling.
Among the volunteer reviewer forms are these upcoming programs of special interest to the PhysCOS community:
Questions specific to individual ROSES programs should be directed to the point(s) of contact for that program. Policy questions regarding ROSES may be directed to sara@nasa.gov.
NASA's Chandra, Webb Combine for Arresting Views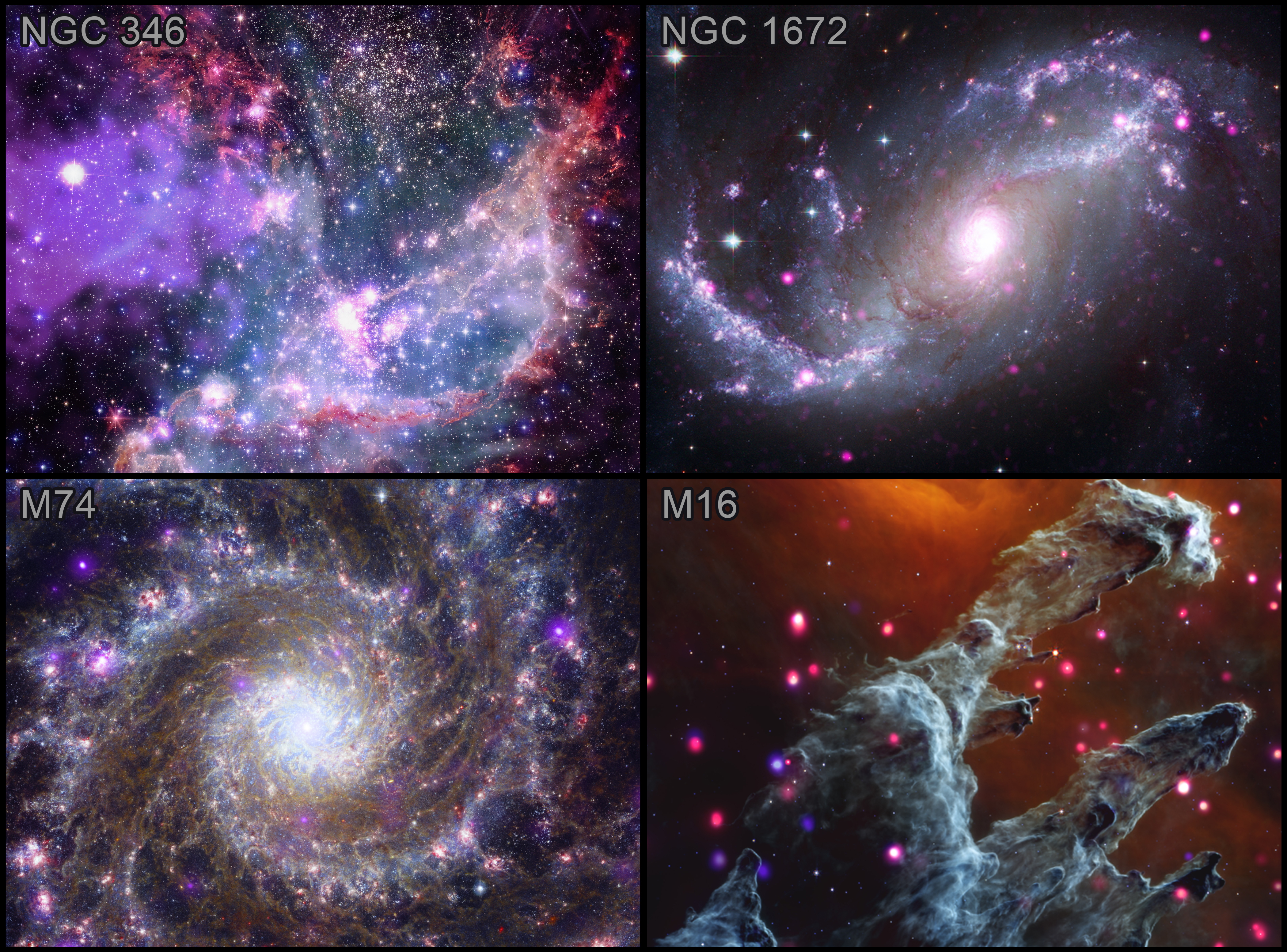 Four composite images deliver dazzling views from NASA's Chandra X-ray Observatory and James Webb Space Telescope of two galaxies, a nebula, and a star cluster. These cosmic wonders and details are made available by mapping the data to colors that humans can perceive. Read more.
---
PhysCOS News
See our new Events Calendar
Program News and Announcements
Project News
Related News
---
Links