Physics of the Cosmos News
21 March 2023
Science Mission Directorate Budget Community Town Hall 23 March 2023
NASA's Science Mission Directorate (SMD) will hold a community town hall meeting focused on the FY24 budget with Associate Administrator for Science Nicky Fox and her leadership team at 10:30a Eastern (9:30a Central | 8:30a Mountain | 7:30a Pacific) on Thursday 23 March 2023.
Members of SMD, the science community, academia, the media, and the public are invited to participate by joining the meeting WebEx. If prompted, please use event number 2763 004 7071, followed by event password drKUTwB*293 (37588920 from phones).
Participants are invited to submit their questions and/or vote up existing questions using the meeting dashboard. Users must provide their first and last name and organization and can submit their own questions or vote up questions submitted by others. The meeting leaders will try to answer as many of the submitted questions as possible.
Presentation materials will be available for download and a recording will be available later that day on the meeting webpage. If you are unable to join the WebEx, the town hall will be live-streamed on the NASA Science YouTube channel.
NASA's Chandra, Webb Combine for Arresting Views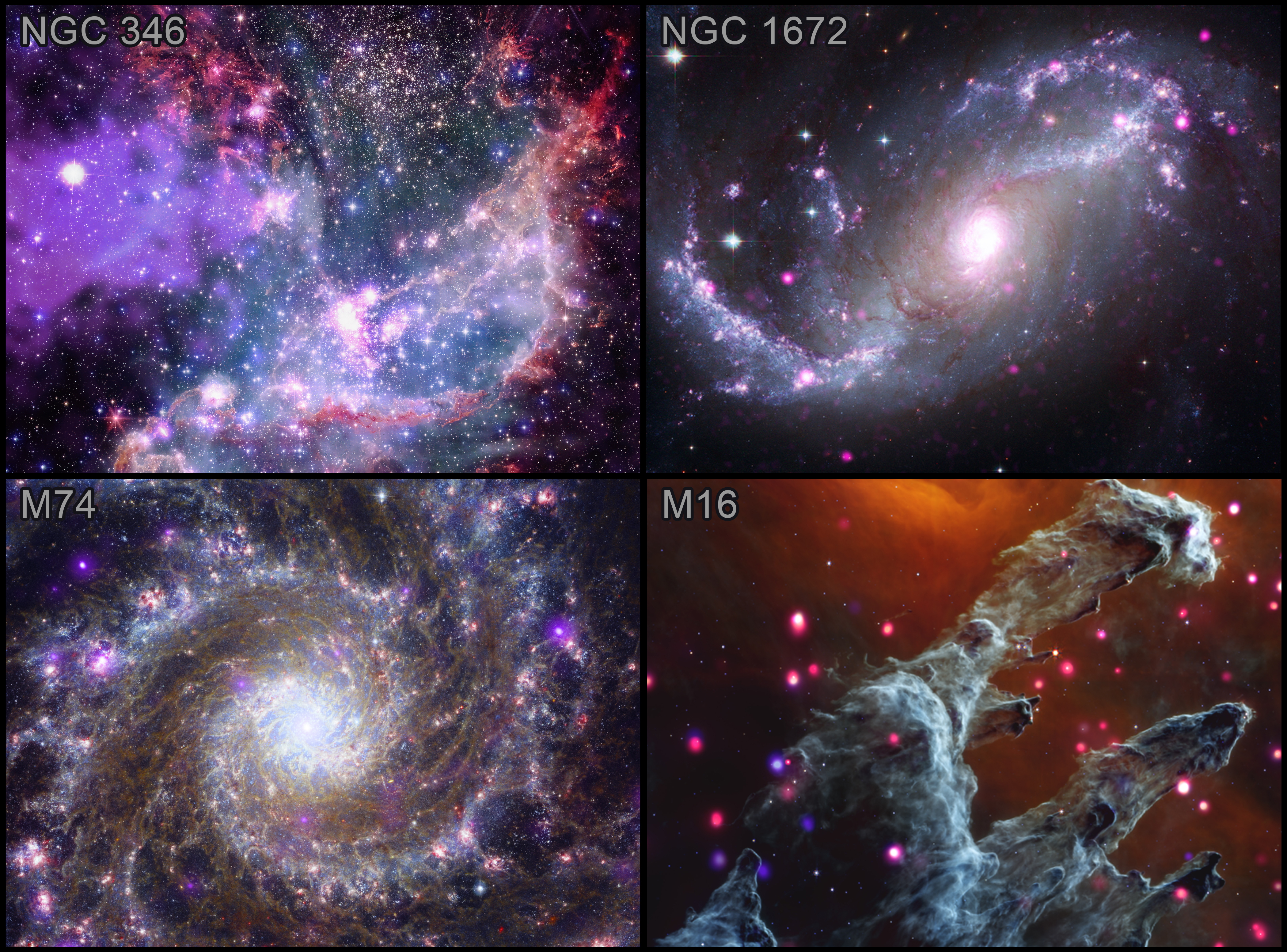 Four composite images deliver dazzling views from NASA's Chandra X-ray Observatory and James Webb Space Telescope of two galaxies, a nebula, and a star cluster. These cosmic wonders and details are made available by mapping the data to colors that humans can perceive. Read more.
---
PhysCOS News
See our new Events Calendar
Program News and Announcements
Project News
Related News
---
Links