Physics of the Cosmos News
23 March 2023
ROSES-22: Astrophysics Decadal Survey Precursor Science Proposal Due Date Delay
The emphasis of D.16 Astrophysics Decadal Survey Precursor Science (ADSPS) is on science investigations that will reduce future Great Observatory mission risk and inform mission designs and trades when those activities begin. All three Great Observatory concepts identified in the Astro2020 Decadal Survey Report are in the scope of this activity. The precursor science investigations solicited by this program element may include, but are not limited to, theoretical and computational studies, laboratory astrophysics investigations, archival research, and observational investigations.
ROSES-2022 Amendment 91 delays the proposal due date for this program element to 28 March 2023. Only those who submitted a Notice of Intent by 20 January 2023 are eligible to submit a proposal.
Please direct questions concerning D.16 ADSPS to Doris Daou at Doris.Daou@nasa.gov.
NASA's Chandra, Webb Combine for Arresting Views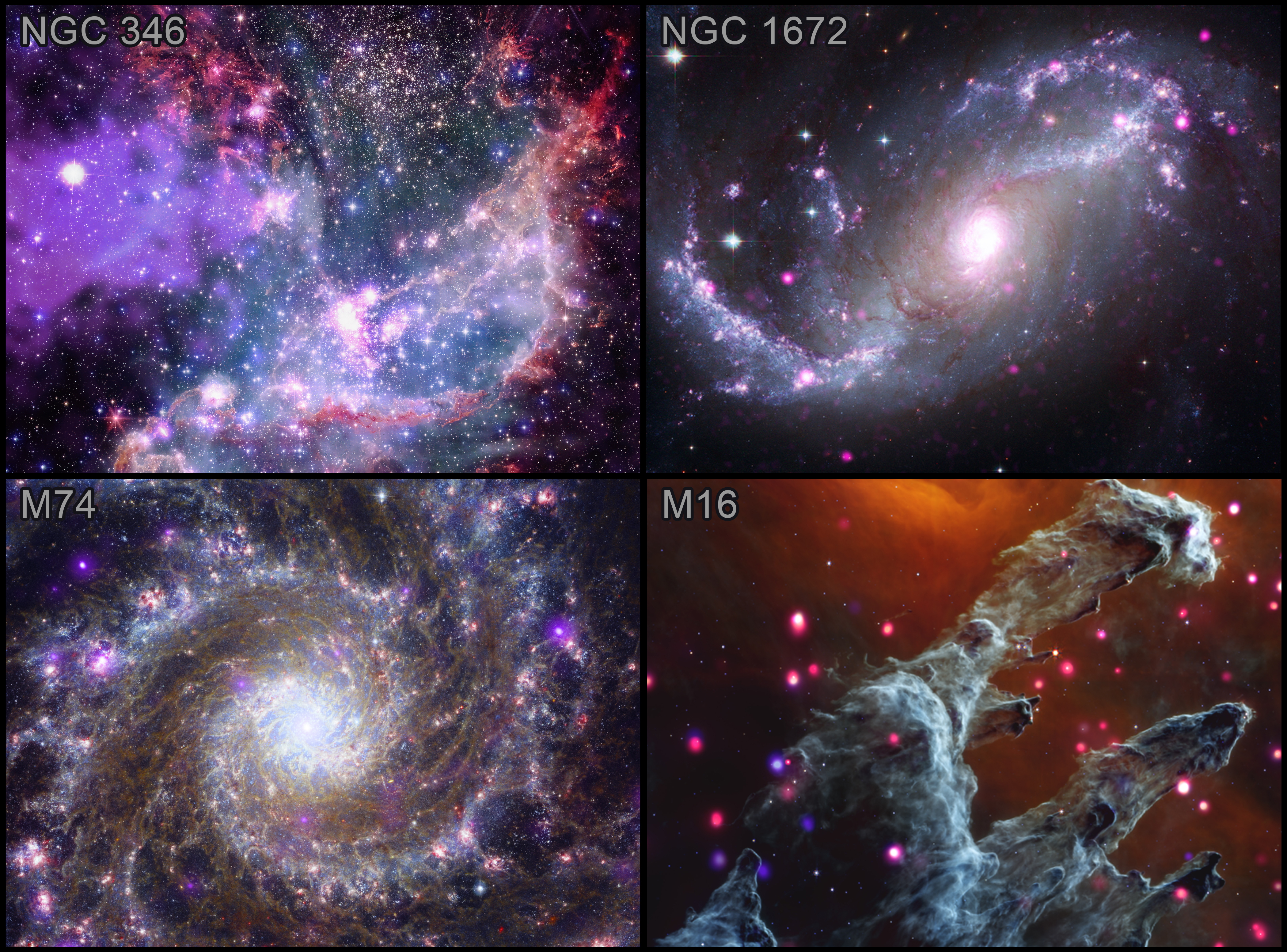 Four composite images deliver dazzling views from NASA's Chandra X-ray Observatory and James Webb Space Telescope of two galaxies, a nebula, and a star cluster. These cosmic wonders and details are made available by mapping the data to colors that humans can perceive. Read more.
---
PhysCOS News
See our new Events Calendar
Program News and Announcements
Project News
Related News
---
Links