Physics of the Cosmos News
6 May 2022
ROSES-22: Opportunities for Community Comment on Draft D.14 Roman Space Telescope Research and Support Participation
When it is released as final text, ROSES D.14 Nancy Grace Roman Space Telescope Research and Support Participation Opportunities will solicit proposals aimed at supporting the progress of, and exploiting the scientific and technical data from, the Nancy Grace Roman Space Telescope, the top-ranked large space mission recommended by the National Academies Decadal Survey of Astronomy and Astrophysics for 2012–2021. This opportunity will comprise three categories: Wide Field Science (WFS); Project Infrastructure Teams (PITs); and Coronagraph Community Participation Program (CPP).
ROSES-2022 Amendment 14 releases a draft version of program element D.14 for community comment. Comments and questions concerning this draft are due by 31 May 2022, to Dominic Benford at dominic.benford@nasa.gov, with the subject line "D.14 Roman Feedback."
Please direct technical questions concerning this program element to Julie McEnery, the Roman Project Scientist, at julie.e.mcenery@nasa.gov.
NASA's Chandra, Webb Combine for Arresting Views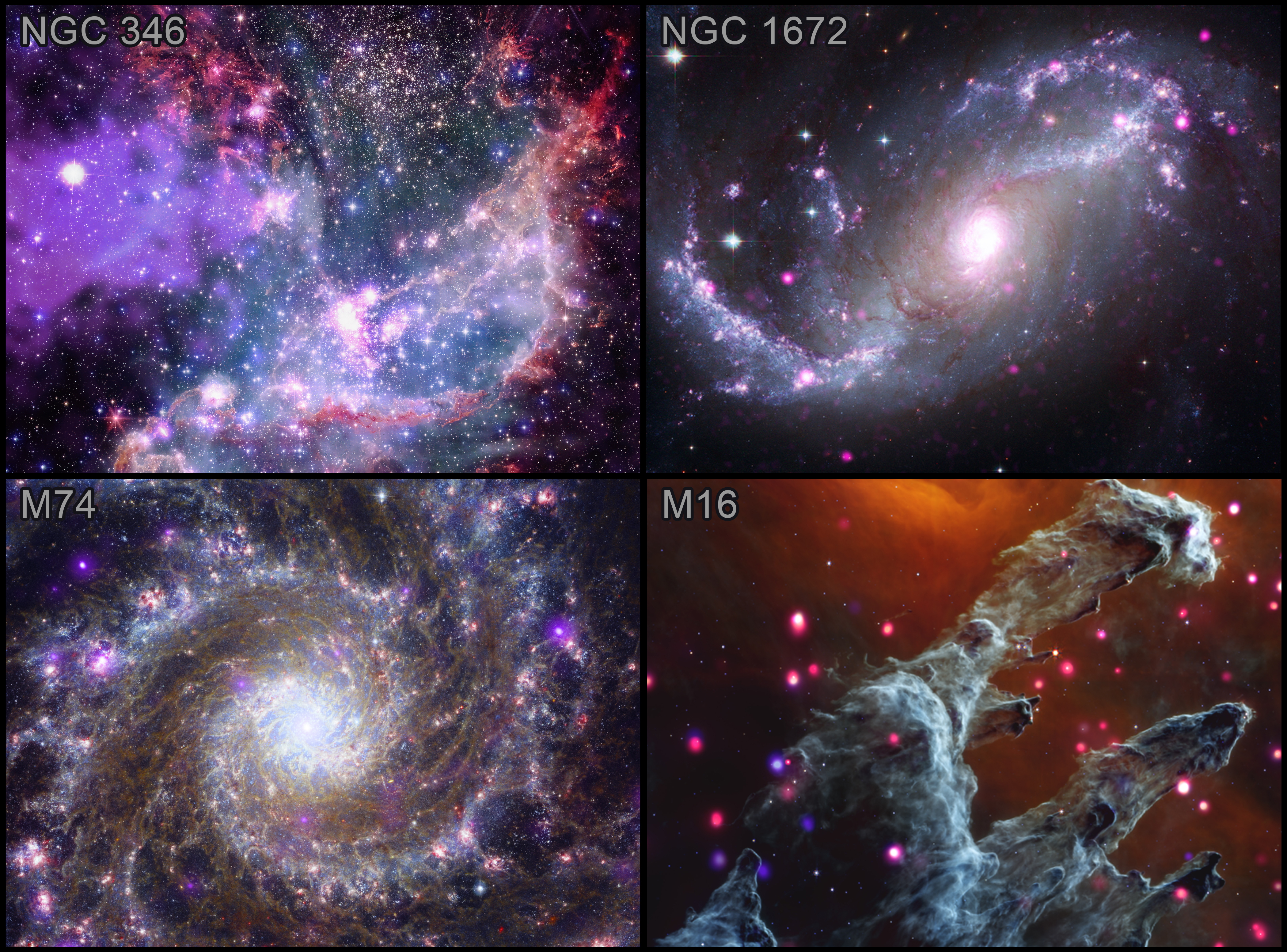 Four composite images deliver dazzling views from NASA's Chandra X-ray Observatory and James Webb Space Telescope of two galaxies, a nebula, and a star cluster. These cosmic wonders and details are made available by mapping the data to colors that humans can perceive. Read more.
---
PhysCOS News
See our new Events Calendar
Program News and Announcements
Project News
Related News
---
Links