Physics of the Cosmos News
Release of Research Opportunities in Space and Earth Science (ROSES) 2021
19 February 2021
NASA's Science Mission Directorate (SMD) has released its annual omnibus solicitation for basic and applied research, Research Opportunities in Space and Earth Science (ROSES) 2021 on the NSPIRES web page.
Table 2 and Table 3 of this NASA Research Announcement (NRA) provide proposal due dates and hypertext links to descriptions of the solicited program elements in the Appendices of this NRA.
Awards range from under $100k per year for focused, limited efforts (eg, data analysis) to more than $1M per year for extensive activities (eg, development of hardware for science experiments and/or flight). Periods of performance are typically three years, but some programs may allow up to five years and others specify shorter periods.
Electronic proposals may be submitted via NSPIRES or grants.gov.
Potential proposers are strongly encouraged to read Section I(d) of the ROSES Summary of Solicitation that lists Significant Changes from Recent ROSES.
To learn of the addition of new program elements and all amendments to this NRA, proposers may subscribe to the SMD mailing lists by logging in to NSPIRES and checking the appropriate boxes under "Account Management" and "Email Subscriptions," subscribing to the ROSES-2021 due date Google calendar (instructions will be available here shortly after release), and by checking the ROSES-2021 Blog.
Frequently asked questions about ROSES-2021 will be posted on the SARA page.
Questions concerning the individual program elements in ROSES should be directed to the point(s) of contact in the Summary Table of Key Information at the end of the program element.
Subject matter experts are encouraged to sign up to be a volunteer reviewer.
Questions concerning general ROSES-2021 policies and procedures may be directed to Max Bernstein, Lead for Research, Science Mission Directorate, at sara@nasa.gov.
NASA's Chandra, Webb Combine for Arresting Views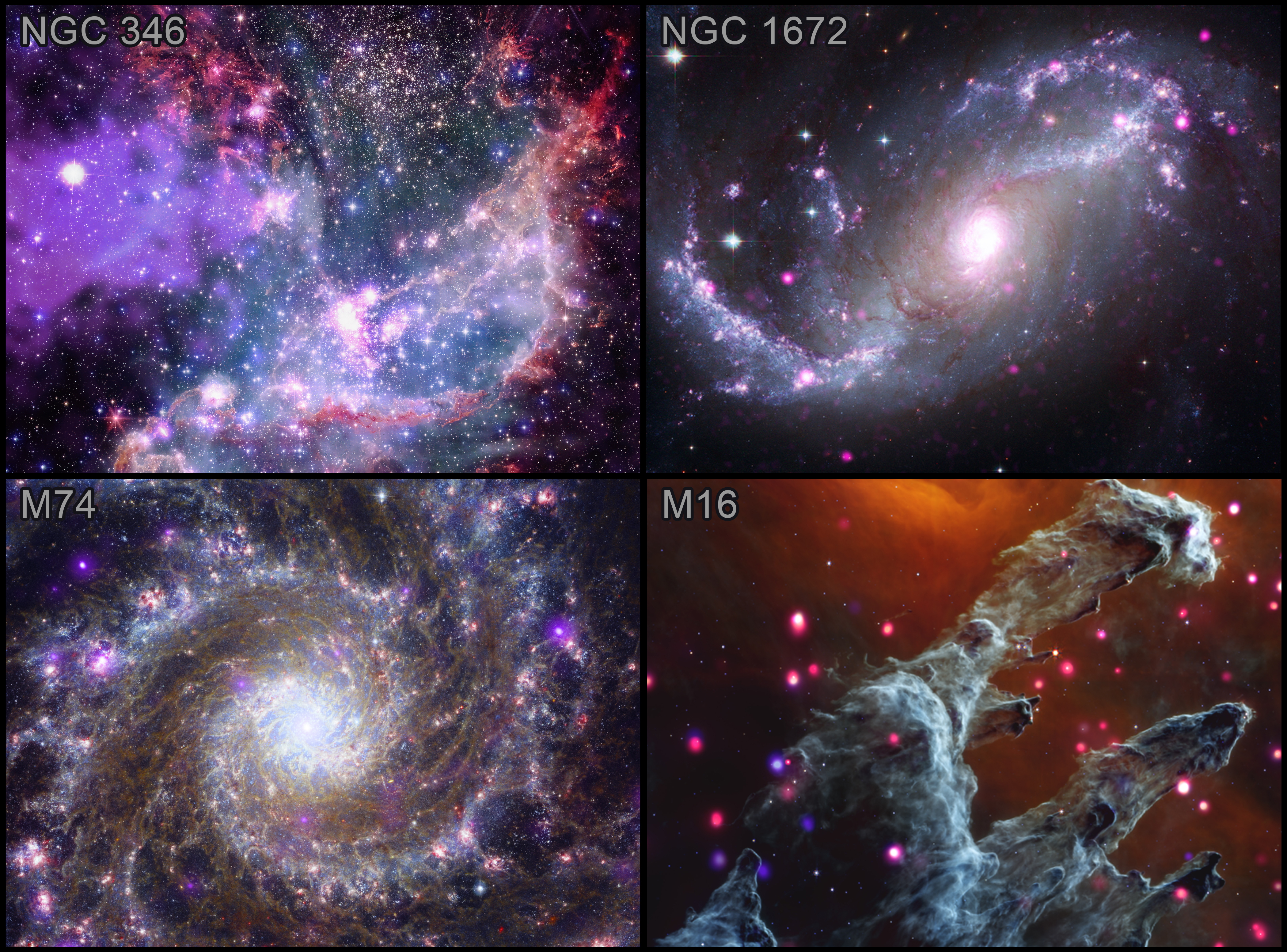 Four composite images deliver dazzling views from NASA's Chandra X-ray Observatory and James Webb Space Telescope of two galaxies, a nebula, and a star cluster. These cosmic wonders and details are made available by mapping the data to colors that humans can perceive. Read more.
---
PhysCOS News
See our new Events Calendar
Program News and Announcements
Project News
Related News
---
Links