Physics of the Cosmos News
1 August 2022
Precursor Science Workshop II: Request for Brief Presentations on Facilities That Could Be Made Available for Precursor Science Investigation Proposals
(Please Respond by 5 August 2022)
The Precursor Science Workshop II ("Precursors to Pathways: Science Enabling NASA Astrophysics Future Great Observatories" will be held virtually 7–9 September 2022.
The Precursor Science Workshop II organizers are seeking brief presentations describing facilities that are currently, or could be made, available to community members interested in proposing precursor science investigations for NASA's Future Great Observatories.
The aim for these presentations is to create new connections between scientists and facilities that can lead to more successful precursor scientific investigations. Presentations are expected to only be ~1-3 slides with talk length of < 5 minutes. Facilities include observatories, laboratories, instruments, and any other facilities that are interested in partnering with or supporting scientists on precursor science investigations. Precursor science investigations are those that inform the design and architectures of the Future Great Observatories while reducing risk and/or cost. Precursor science proposals will be solicited through ROSES opportunity D.16 Astrophysics Decadal Survey Precursor Science later this year. Presentations will most likely be September 8 or 9 (TBD). In lieu of a brief presentation, community members are also welcome to submit the name of their facility, a brief description of capabilities and other relevant information, and contact information, which the organizers will include in a summary slide.
Note: Presentation of a facility at this workshop does not guarantee that NASA will be able to fund activities at the facility. Decisions to this effect will be made following a peer review process and all efforts will be made to provide additional information on types of facilities eligible for funding via the ROSES solicitation and FAQs.
Please respond by Friday, 5 August 2022 using this Google Form.
JAXA, NASA XRISM Mission Ready for Liftoff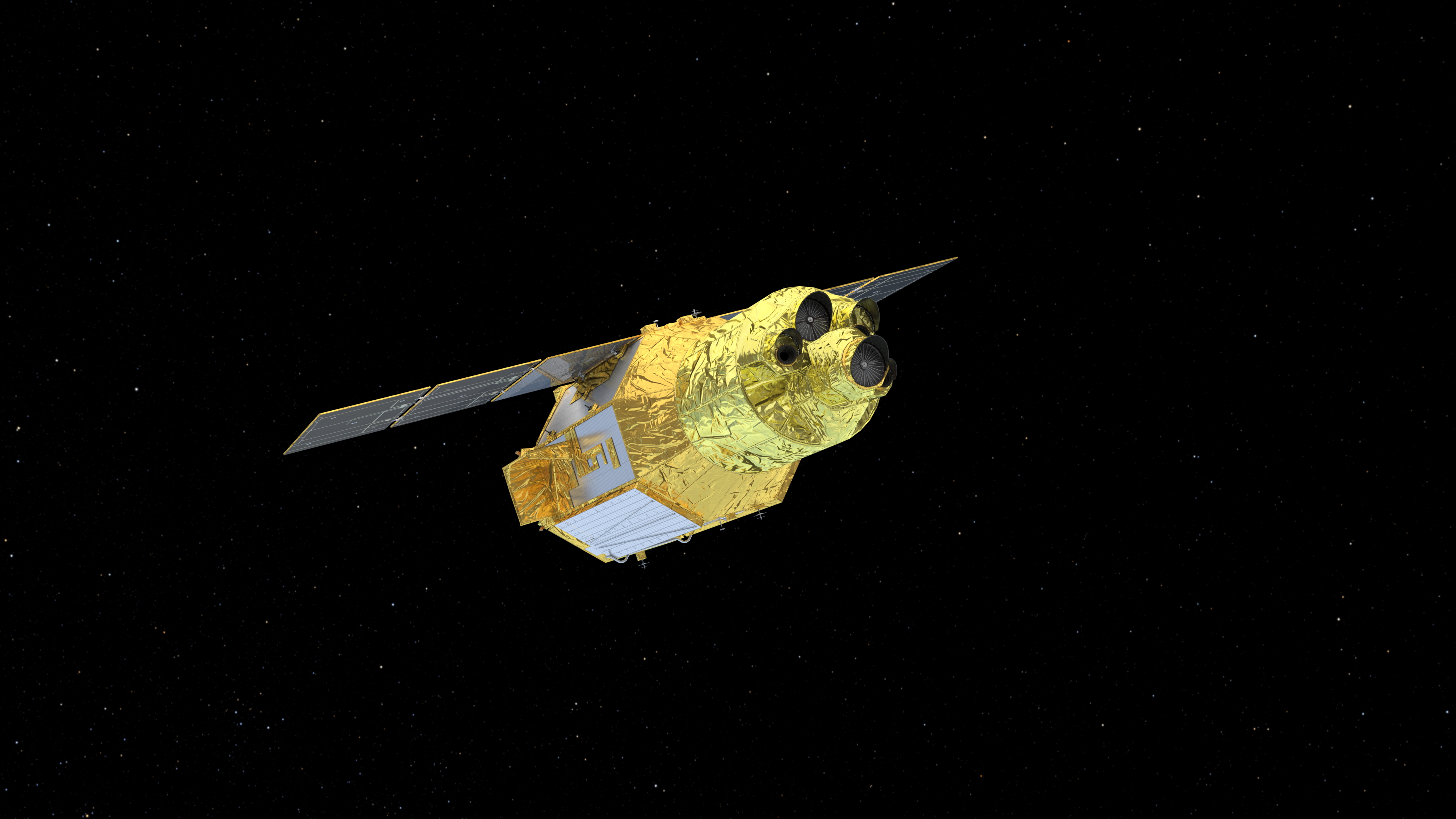 XRISM launched successfully on Wednesday, Sept. 6, 2023, at 7:42 p.m. EDT (Thursday, Sept. 7, 8:42 a.m. in Japan). The spacecraft separated from the rocket at 7:56 p.m. EDT.Read more.
---
PhysCOS News
See our new Events Calendar
Program News and Announcements
Project News
Related News
---
Links