Physics of the Cosmos News
23 March 2023
National Academies' Space Science Week 28–29 March 2023
The National Academies' Space Science Week is a joint meeting of the space science discipline committees of the Space Studies Board, Board on Physics and Astronomy, Aeronautics and Space Engineering Board, and Board on Life Sciences. At this meeting, the committees convene in plenary, joint, and parallel sessions to discuss issues and advances in their fields.
The joint plenary session will be held on 28 March 2023 from 11a-7p Eastern (10a-6p Central | 9a-5p Mountain | 8a-4p Pacific) and the keynote public lecture on 29 March 2023 at 7p Eastern.
Registration is required for in-person attendance, and proof of vaccination must be presented to enter the building. Registration is not required for online attendance. The webcast links and final agendas will be posted to the meeting webpage before the start of the event.
NASA's Chandra, Webb Combine for Arresting Views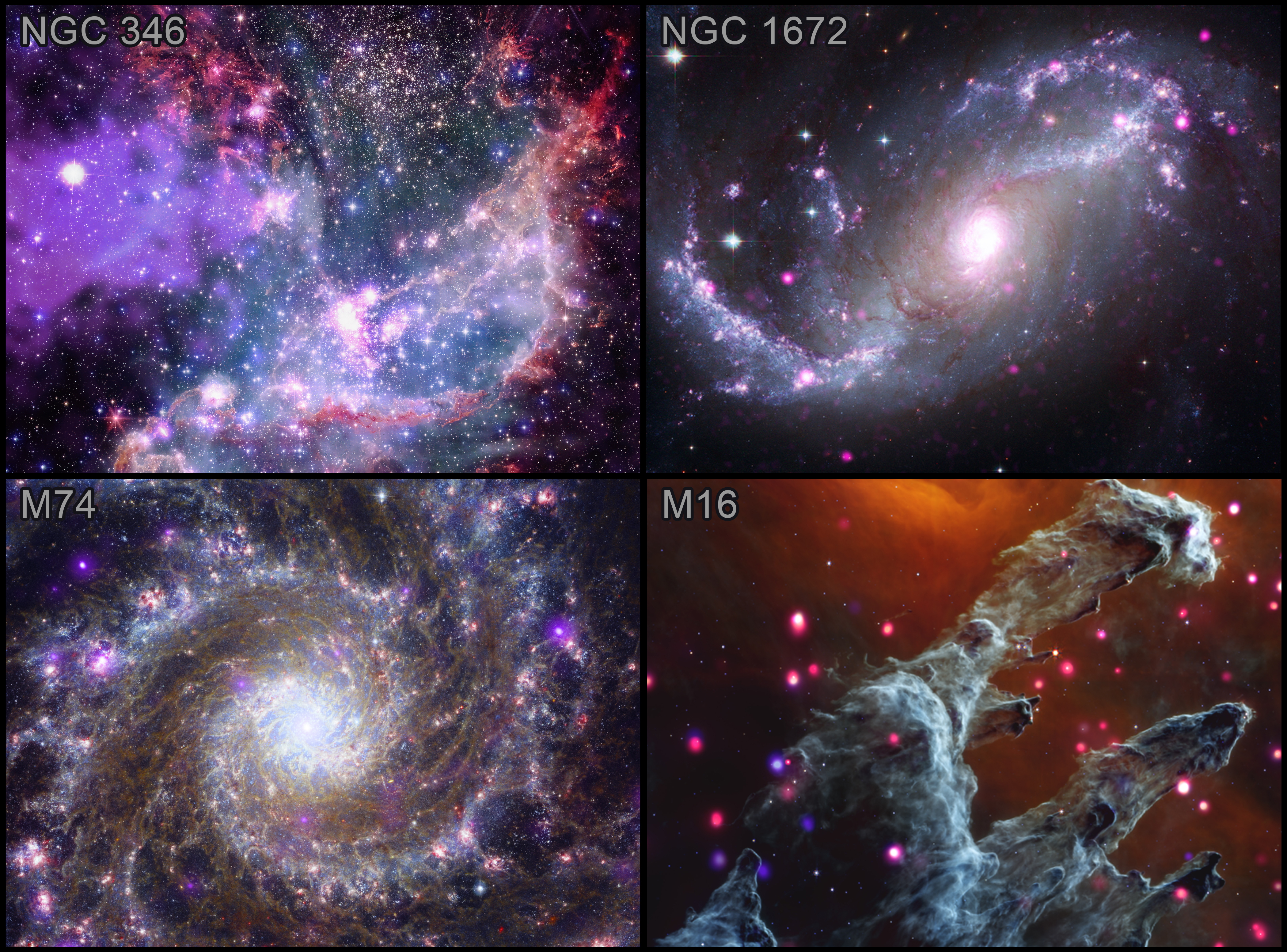 Four composite images deliver dazzling views from NASA's Chandra X-ray Observatory and James Webb Space Telescope of two galaxies, a nebula, and a star cluster. These cosmic wonders and details are made available by mapping the data to colors that humans can perceive. Read more.
---
PhysCOS News
See our new Events Calendar
Program News and Announcements
Project News
Related News
---
Links