Physics of the Cosmos News
21 March 2023
NOIRLab Call for Proposals for Semester 2023B, Including NN-EXPLORE Proposals
This is a reminder that the National Science Foundation (NSF) NOIRLab has issued a Call for Proposals (CfP) for Semester 2023B, with proposals due by 31 March 2023 at 11:59p Mountain Standard Time (1:59a 1 April 2023 Eastern/12:59a 1 April Central/10:59p 31 March Pacific). The 2023B CfP can be found at https://noirlab.edu/science/observing-noirlab/proposals/call-for-proposals/ , and includes proposals for the NASA-NSF Exoplanet Observational Research Partnership (NN-EXPLORE).
The Dual Anonymous Review Process (DARP) for all observing proposals submitted to NOIRLab (including proposals submitted for time on the Gemini telescopes and Survey proposals) continues in Semester 2023B. This process requires that the abstract, science justification, and experimental and technical design sections in all observing proposals (as well as Data Management and Data Release sections in Surveys) must be anonymized. In the second stage of the process, additional non-anonymized information relevant to the proposal will be revealed to the review panel in order to obtain a final ranking.
Time requests for 2023B may be made for Gemini North and South, as well as Cerro Tololo Inter-American Observatory (including SOAR and SMARTS), and Kitt Peak National Observatory on the WIYN 3.5m. Time is also available on the automated global telescope network of Las Cumbres Observatory (LCOGT), as well as the CHARA interferometer, the Keck I and Keck II telescopes, and the Magellan I (Baade) and Magellan II (Clay) telescopes. Nights are also available on the Subaru telescope through a time-exchange agreement with Gemini.
Please note detailed anonymization instructions for PIs, a set of frequently asked questions [PDF], and presentations from an NN-EXPLORE informational session held on 27 February 2023.
Please direct questions about the proposal form or the proposal process to proposal-help@noirlab.edu. Gemini-related questions may be sent to proposal-help@noirlab.edu or through the Gemini Helpdesk.
NASA's Chandra, Webb Combine for Arresting Views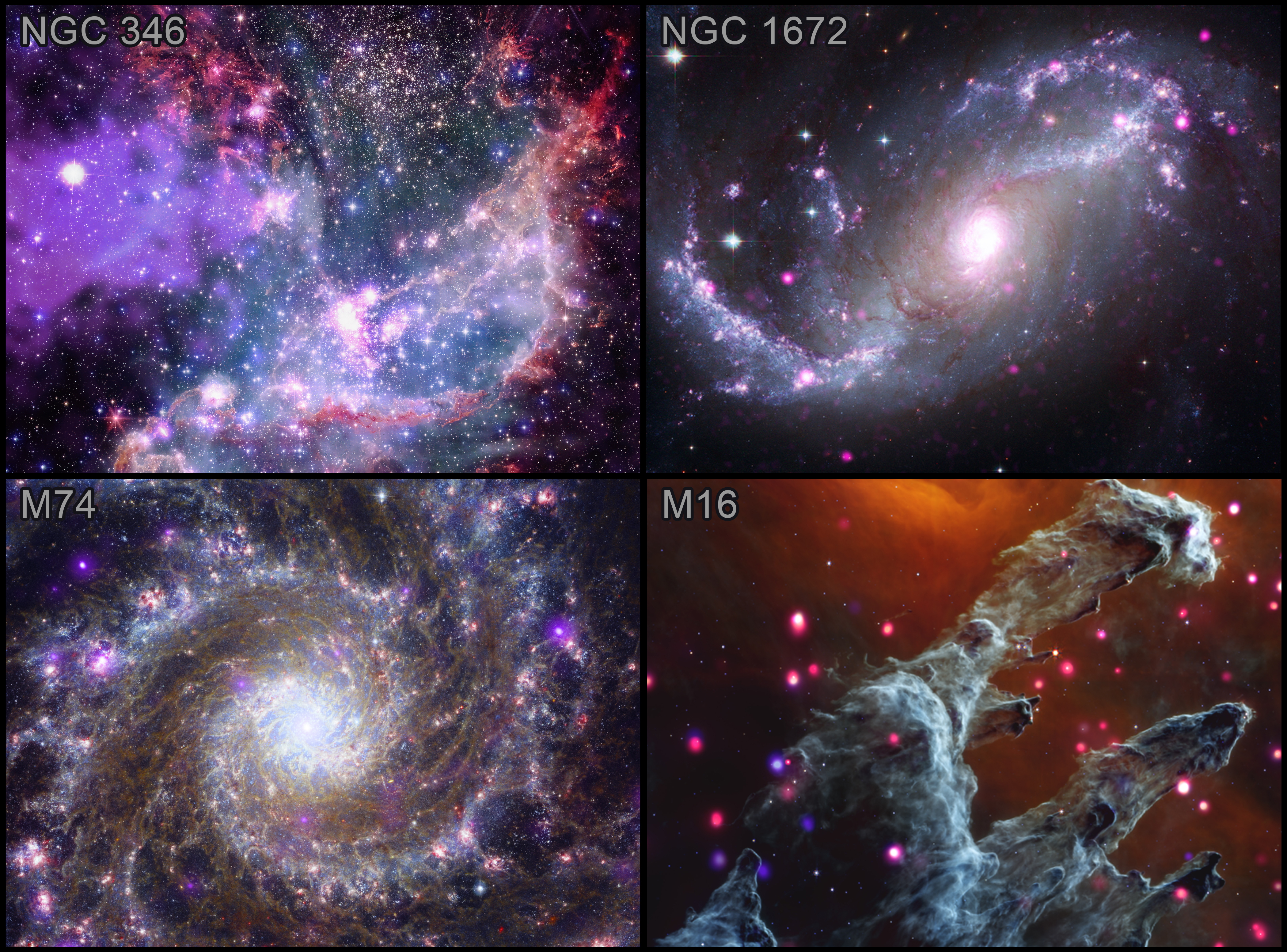 Four composite images deliver dazzling views from NASA's Chandra X-ray Observatory and James Webb Space Telescope of two galaxies, a nebula, and a star cluster. These cosmic wonders and details are made available by mapping the data to colors that humans can perceive. Read more.
---
PhysCOS News
See our new Events Calendar
Program News and Announcements
Project News
Related News
---
Links