Physics of the Cosmos News
2 May 2023
NASA Fall Internship applications due 27 May 2023
The NASA Internship Program is now accepting applications for the Fall 2023 internship session, beginning 28 August 2023. Internships are generally open to students from late high school to undergraduate and graduate students, though specific opportunities may be restricted to a narrower range.
Current internship opportunities for Fall 2023 can be found on the opportunities webpage, and more projects are being added weekly. The deadline for Fall applications is 27 May 2023.
NASA interns typically work during the hours of 8 a.m. to 5 p.m., Monday - Friday, unless stated in the project description. Interns who are selected will be required to travel to a NASA facility to be badged even if the project is virtual or remote.
NASA's Chandra, Webb Combine for Arresting Views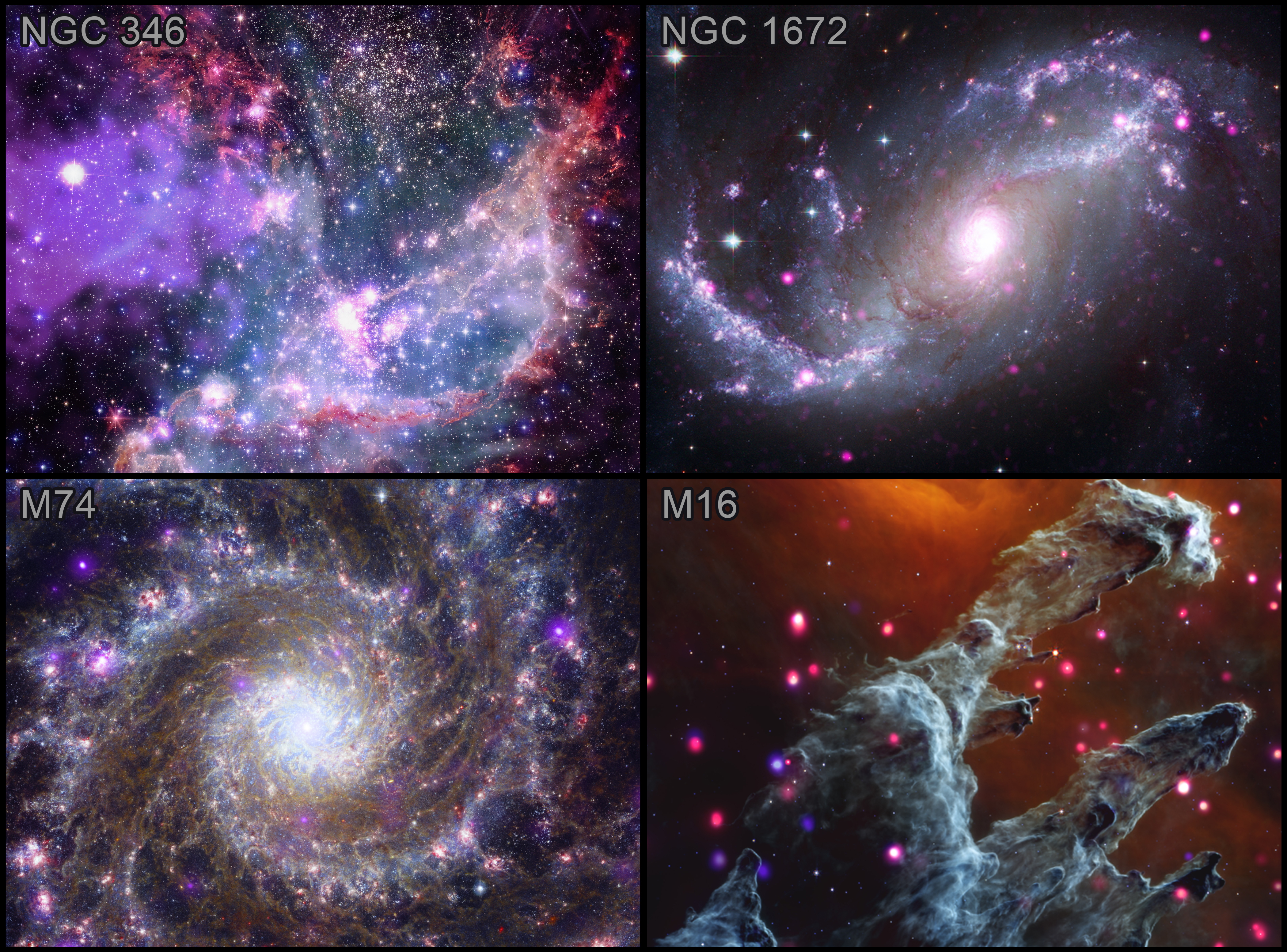 Four composite images deliver dazzling views from NASA's Chandra X-ray Observatory and James Webb Space Telescope of two galaxies, a nebula, and a star cluster. These cosmic wonders and details are made available by mapping the data to colors that humans can perceive. Read more.
---
PhysCOS News
See our new Events Calendar
Program News and Announcements
Project News
Related News
---
Links