Physics of the Cosmos News
1 July 2022
Inaugural NASA Sounding Rocket Symposium
The website is now live for registration and abstract submission for the inaugural NASA Sounding Rocket Symposium to be held 17–19 August 2022 at the Wallops Flight Facility, Wallops Island, Virginia. This 2.5-day event will be held in person, with virtual participation accommodated during the oral sessions. This is an opportunity for both new and experienced scientists and engineers interested and involved in sounding rockets across all disciplines—Astrophysics, Solar, and Geospace—to come together and share ideas and experiences focused on this unique research platform. The symposium will be preceded by a meeting of the NASA Sounding Rocket Working Group at Wallops, to which community members are welcome.
Please visit the meeting website for important dates and information, to register for this event, and to submit your abstract. Registration is required for attendance, even for virtual participation.
| | |
| --- | --- |
| Foreign National Registration Deadline**: | 1 July 2022 |
| Abstract Submission Deadline: | 15 July 2022 |
| US Citizen Registration Deadline (in-person): | 1 August 2022 |
| Virtual-only Registration Deadline: | 15 August 2022 |
** Foreign nationals are required to provide additional information. See Registration page for more information.
See the Important Dates page specifically for important deadlines.
For more information, please contact Michael Zemcov, RIT, Symposium Organizer (zemcov@cfd.rit.edu) or Sabrina Savage, MSFC, Symposium Chair (sabrina.savage@nasa.gov).
NASA's Chandra, Webb Combine for Arresting Views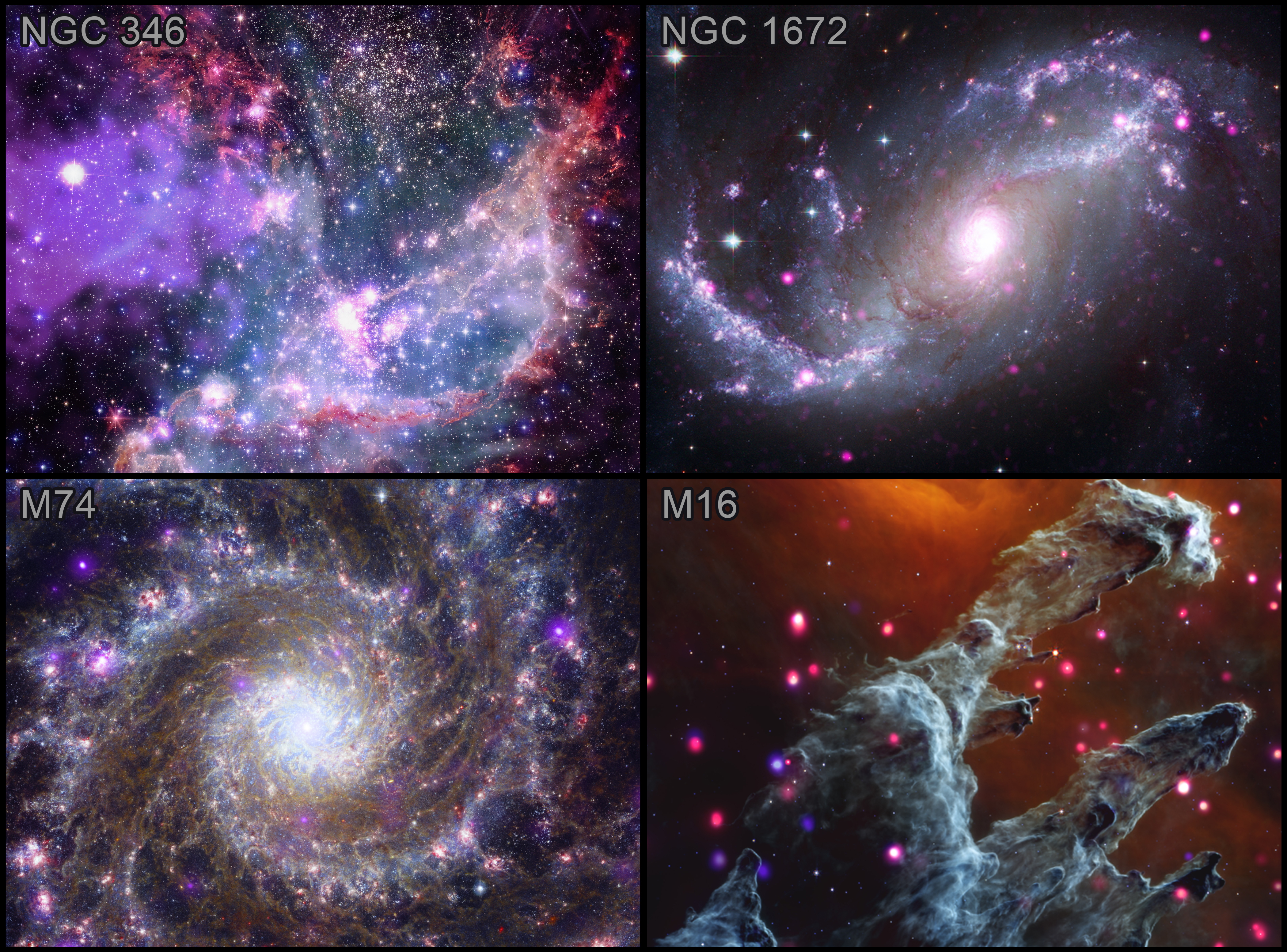 Four composite images deliver dazzling views from NASA's Chandra X-ray Observatory and James Webb Space Telescope of two galaxies, a nebula, and a star cluster. These cosmic wonders and details are made available by mapping the data to colors that humans can perceive. Read more.
---
PhysCOS News
See our new Events Calendar
Program News and Announcements
Project News
Related News
---
Links