Physics of the Cosmos News
2 May 2023
Habitable Worlds Observatory Virtual Town Hall 5 May 2023
NASA is creating a Science, Technology, Architecture Review Team (START) to determine the science scope and needed observatory capabilities for the Habitable Worlds Observatory (HWO). HWO was prioritized by the 2020 Astrophysics Decadal Survey and is slated to be the NASA Astrophysics flagship mission that will follow the Nancy Grace Roman Space Telescope.
NASA will host a Virtual Town Hall meeting on Friday 5 May 2023, from 11:30a - 12:30p Eastern (8:30a - 9:30a Pacific). to answer questions from the community. To connect to the town hall meeting, users with Microsoft Teams may click this launcher link. Users without the Teams application can follow the link and choose the option to join with their browser.
Meeting ID: 284 516 069 792
Passcode: oCEbCt
Please also check the GOMAP website for additional information, and address questions to Julie.A.Crooke@nasa.gov.
NASA's Chandra, Webb Combine for Arresting Views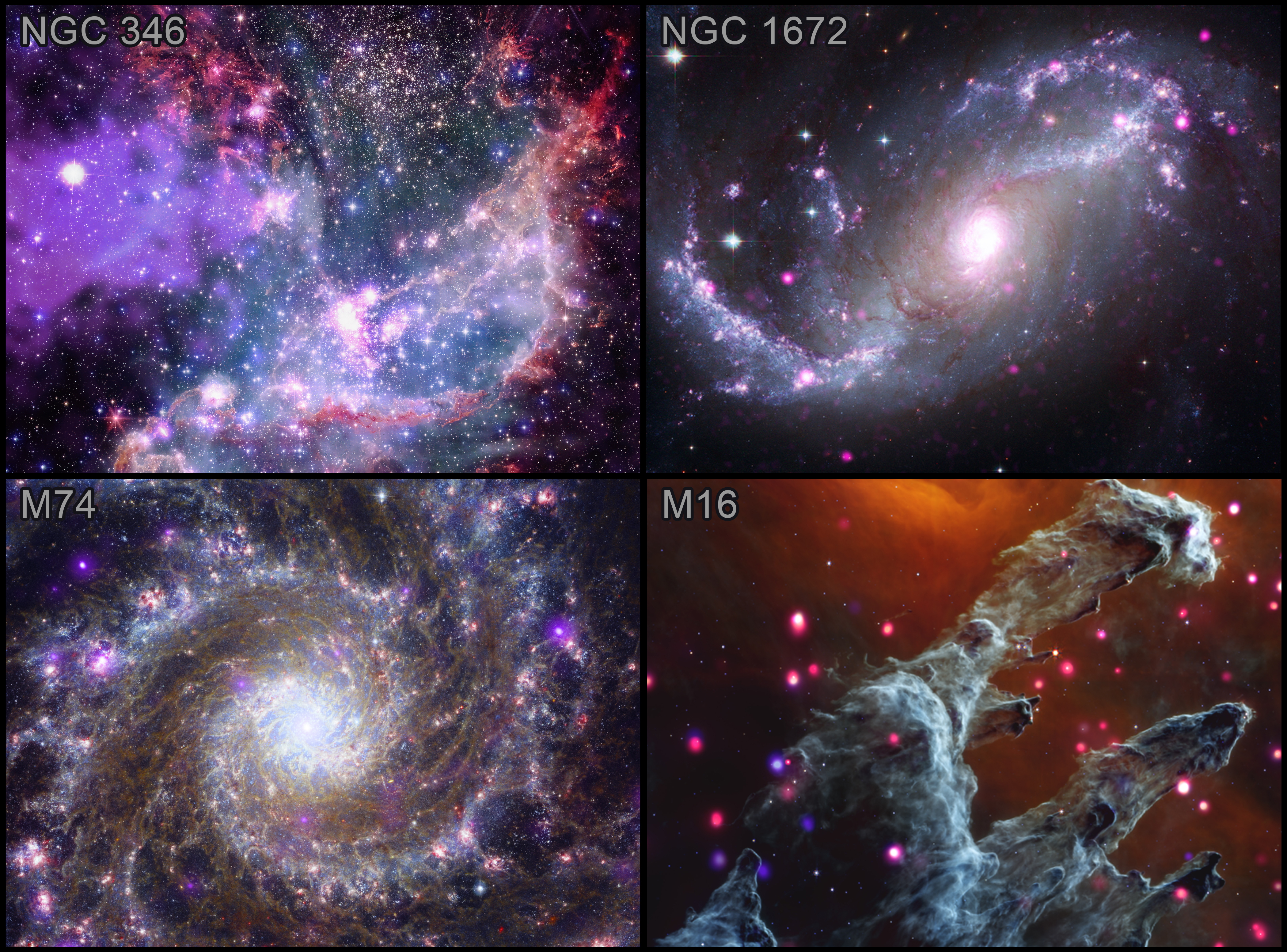 Four composite images deliver dazzling views from NASA's Chandra X-ray Observatory and James Webb Space Telescope of two galaxies, a nebula, and a star cluster. These cosmic wonders and details are made available by mapping the data to colors that humans can perceive. Read more.
---
PhysCOS News
See our new Events Calendar
Program News and Announcements
Project News
Related News
---
Links