Physics of the Cosmos News
Fermi Cycle-14 Proposal Deadline 19 February 2021
4 February 2021
Fermi Cycle-14 Guest Investigator proposals are due on 19 February 2021. Please refer to the proposers web page for a description of the program including changes for Cycle 14, submission details, and schedule.
Proposers should be aware of the new requirement for Cycle 14 and beyond: proposal evaluation will be dual-anonymous and proposals must be prepared accordingly. Instructions are provided on the proposers' web page and references therein. Please feel free to contact the Fermi Science Support Center help desk at fermihelp@milkyway.gsfc.nasa.gov with any questions or comments. Online Q&A opportunities will also be offered; please check the proposers' web page for times.
Fermi is also seeking volunteers to participate in the dual-anonymous peer-review process which will be conducted as a virtual meeting on 26–28 April 2021. If you are interested in participating as a panelist, please email Dr. Chris R. Shrader, Fermi Science Support Center Manager, at Chris.R.Shrader@nasa.gov.
NASA's Chandra, Webb Combine for Arresting Views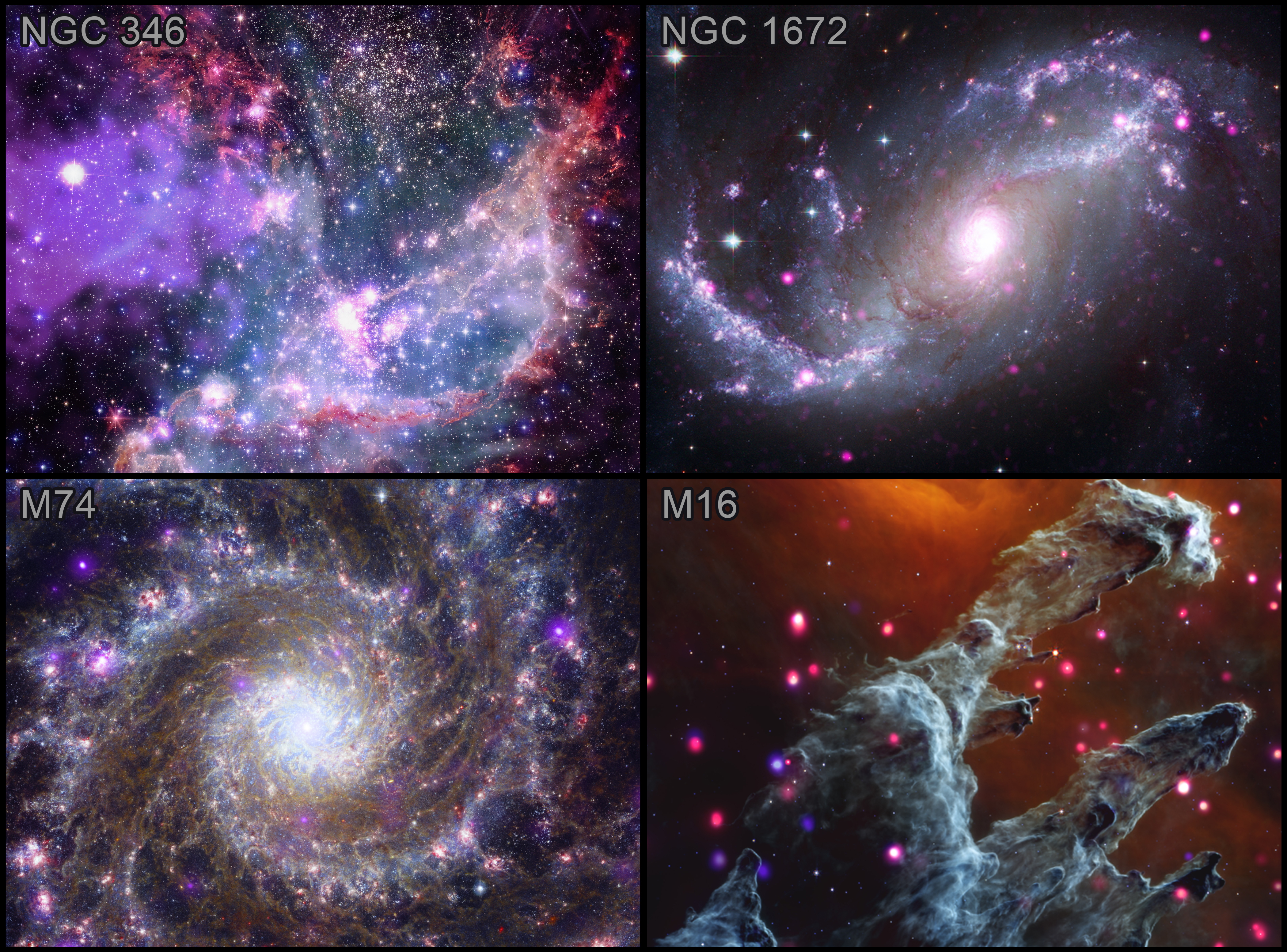 Four composite images deliver dazzling views from NASA's Chandra X-ray Observatory and James Webb Space Telescope of two galaxies, a nebula, and a star cluster. These cosmic wonders and details are made available by mapping the data to colors that humans can perceive. Read more.
---
PhysCOS News
See our new Events Calendar
Program News and Announcements
Project News
Related News
---
Links