Physics of the Cosmos News
Deadline for Space Technology Mission Directorate – Early Career Faculty Extended
22 March 2021
The Early Career Faculty (ECF) Appendix to the Space Technology Research, Development, Demonstration, and Infusion-2021 (SpaceTech REDDI-2021) solicitation has been updated, to extend the deadline for proposal submission from 24 March 2021, to 31 March 2021 at 5p Eastern/4p Central/3p Mountain/2p Pacific. This extension is to provide proposers and their universities additional time to prepare and coordinate the submission of their proposals.
Questions concerning the Early Career Faculty (ECF) Appendix may be directed to the Space Technology Research Grants Program at hq-ecf-call@mail.nasa.gov.
NASA's Chandra, Webb Combine for Arresting Views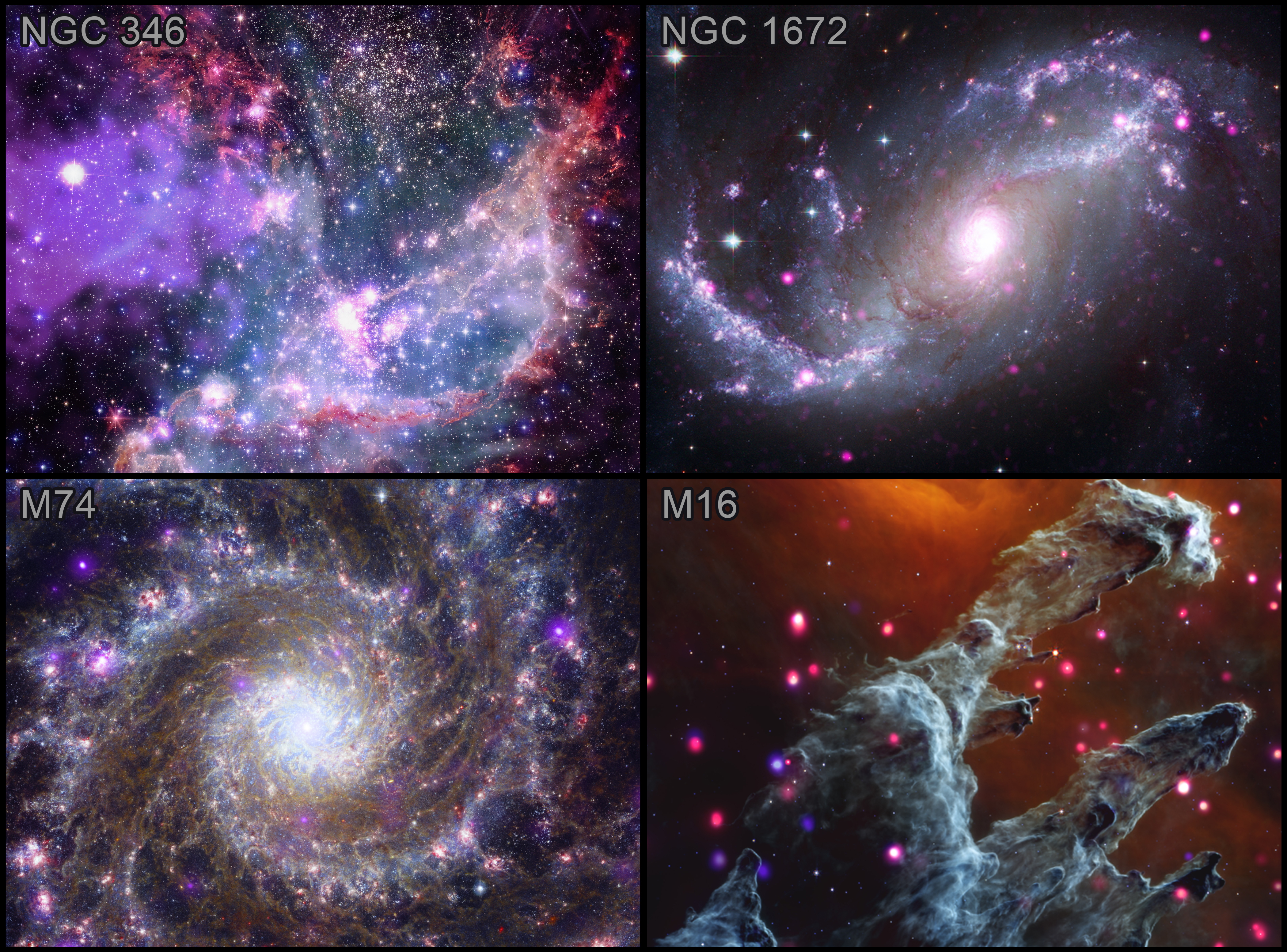 Four composite images deliver dazzling views from NASA's Chandra X-ray Observatory and James Webb Space Telescope of two galaxies, a nebula, and a star cluster. These cosmic wonders and details are made available by mapping the data to colors that humans can perceive. Read more.
---
PhysCOS News
See our new Events Calendar
Program News and Announcements
Project News
Related News
---
Links