Physics of the Cosmos News
Nominations for the Decadal Survey on Biological and Physical Sciences Research Committee and Supporting Panels
19 February 2021
The National Academies of Sciences, Engineering, and Medicine are seeking nominations for the Decadal Survey on Biological and Physical Sciences Research in Space 2023-2032 committee and supporting panels with a focus on biological and physical sciences. A call for panel nominations covering additional areas of expertise may be issued at a later date.
Steering committee nominations should be received by 28 February 2021 for maximum consideration, but the form will remain open until 31 March 2021. Please submit your nominations or self-nomination using this form.
NASA's Chandra, Webb Combine for Arresting Views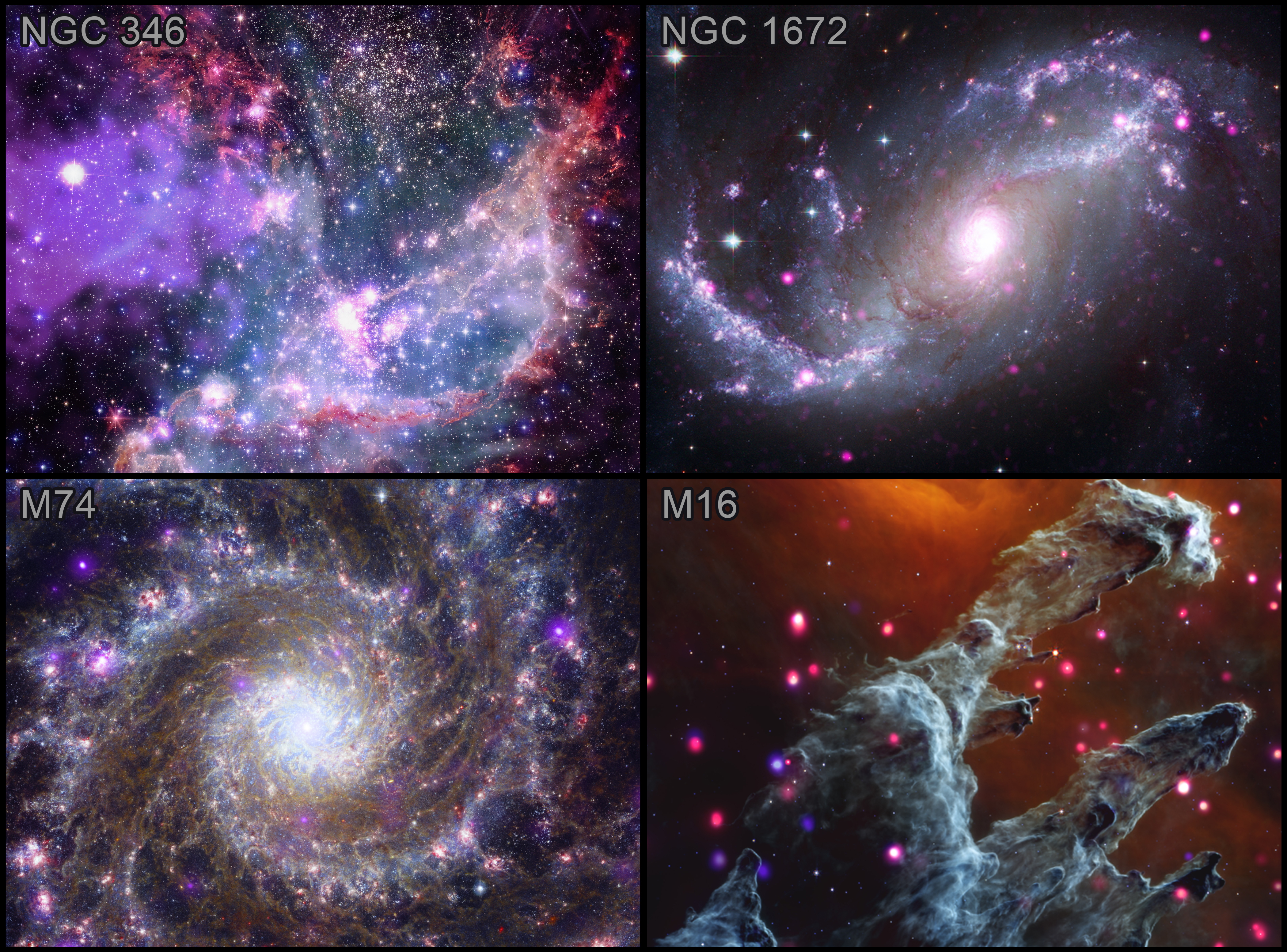 Four composite images deliver dazzling views from NASA's Chandra X-ray Observatory and James Webb Space Telescope of two galaxies, a nebula, and a star cluster. These cosmic wonders and details are made available by mapping the data to colors that humans can perceive. Read more.
---
PhysCOS News
See our new Events Calendar
Program News and Announcements
Project News
Related News
---
Links