Physics of the Cosmos News
16 May 2023
Call for Input into Roman's Core Community Surveys: White Paper Submissions
The Nancy Grace Roman Space Telescope (RST), NASA's next flagship observatory, is planned for launch in late 2026. The Roman Mission requests the astronomical community's input to the community-led definition of the RST's Core Community Surveys, describing the observational strategies necessary to enable your desired science investigations. Combined, these surveys are anticipated to use the majority of the observing time during Roman's first five years. The cosmology and exoplanet science requirements for these surveys leave significant parameter space available to define the observational strategies (filters, depth, cadence, etc.) in a way that will enable a broad range of other astrophysical investigations. This white paper call is the second part of a two-part request, focusing on science drivers and the requirements they place on the design of the Core Community Surveys. White papers are due by 16 June 2023.
All members of the community are encouraged to submit their science investigation ideas. The Roman Mission wants to hear from scientists worldwide across all career stages, positions, and types of institutions. All input will be passed to the committees that will be formed of community members and tasked with defining the Core Community Surveys.
For full details on this Request for Information, as well as information on joining upcoming virtual question and answer sessions related to the white paper call, to be held in the last week of April and first week of May, please visit the RST Community Input webpage. A detailed description of the purpose of, and requested content for, white papers can be found on the RST White Papers webpage.
Please direct any questions about the white papers or the submission process to both help@stsci.edu and roman-help@ipac.caltech.edu, with the subject line: "Roman question about community input for core survey definition."
NASA's Chandra, Webb Combine for Arresting Views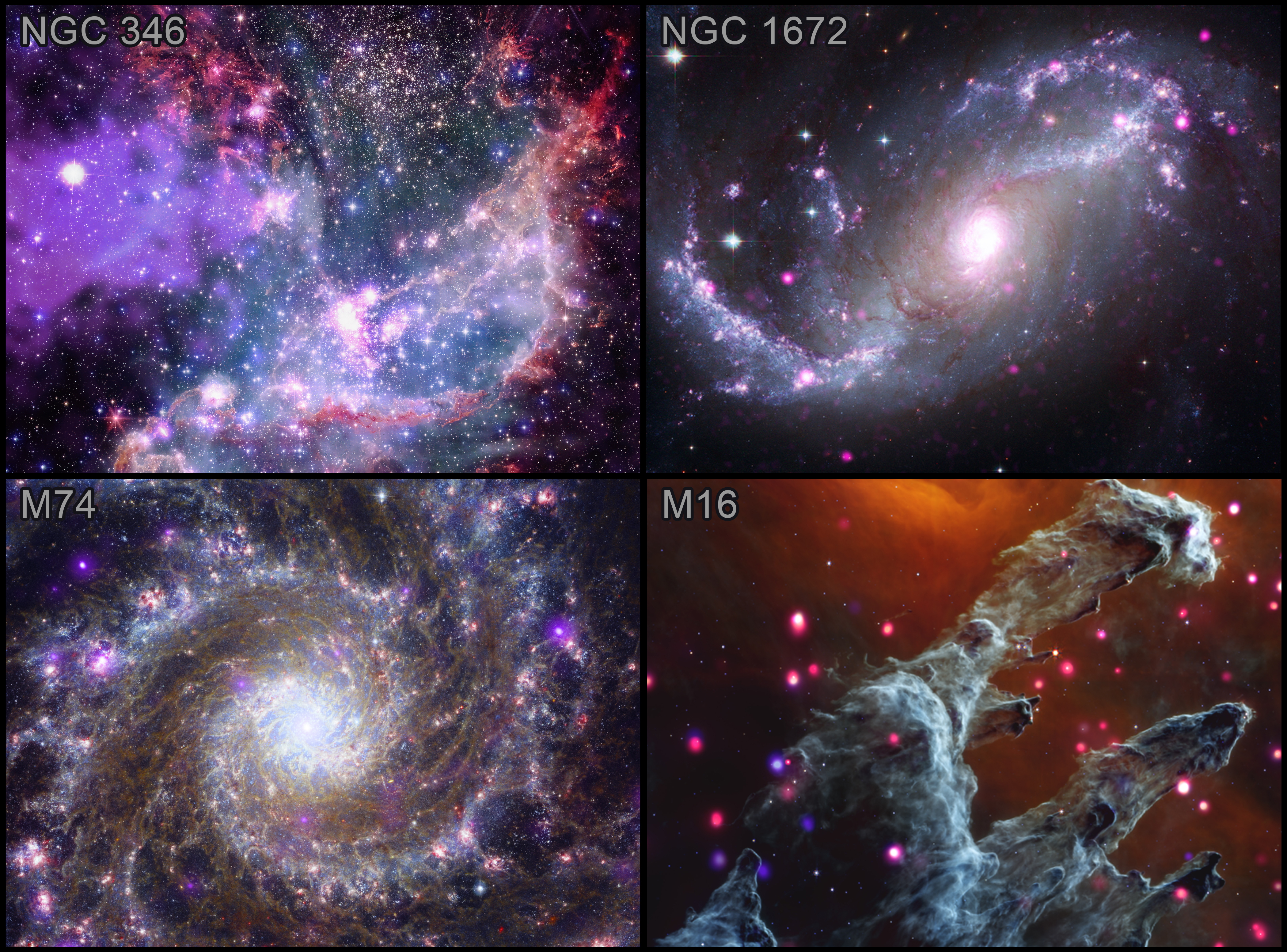 Four composite images deliver dazzling views from NASA's Chandra X-ray Observatory and James Webb Space Telescope of two galaxies, a nebula, and a star cluster. These cosmic wonders and details are made available by mapping the data to colors that humans can perceive. Read more.
---
PhysCOS News
See our new Events Calendar
Program News and Announcements
Project News
Related News
---
Links