Physics of the Cosmos News
21 March 2023
Call for Proposals for the NASA Infrared Telescope Facility
The call for NASA Infrared Telescope Facility semester 2023B observing proposals has been released. Proposal Deadline for Semester 2023B (1 August 2023 to 31 January 2024) is Monday 3 April 2023, at 5p Hawaii Standard Time (7p Pacific | 8p Mountain | 9p Central | 10p Eastern). Available instruments are listed on the IRTF instruments webpage. Remote observing is offered from any location with broadband Internet access for any project that utilizes IRTF facility instruments; see the IRTF Computer and Remote Observing Information webpage for more information about remote observation.
Please review the information and use our Online Application Form for applications. Please see the announcement for available instruments and for further information, and direct any questions to Miranda Hawarden-Ogata at hawarden@hawaii.edu.
NASA's Chandra, Webb Combine for Arresting Views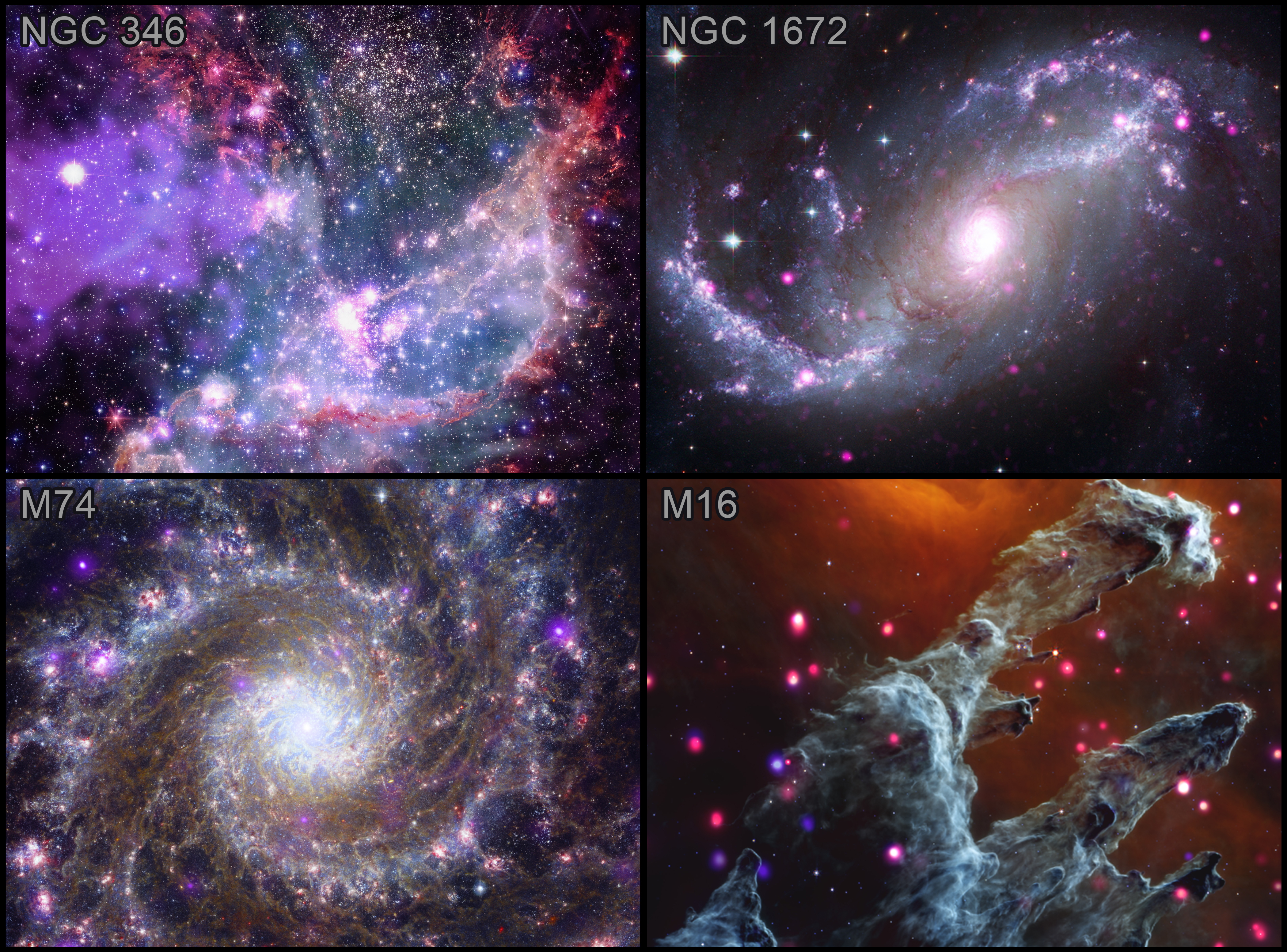 Four composite images deliver dazzling views from NASA's Chandra X-ray Observatory and James Webb Space Telescope of two galaxies, a nebula, and a star cluster. These cosmic wonders and details are made available by mapping the data to colors that humans can perceive. Read more.
---
PhysCOS News
See our new Events Calendar
Program News and Announcements
Project News
Related News
---
Links