Physics of the Cosmos News
1 July 2022
Astrophysics Probe Announcement of Opportunity Schedule Update
The NASA Science Mission Directorate (SMD) has released a second Community Announcement concerning its intention to solicit investigations for the Astrophysics Probe Program. There are two major changes to note:
Change 1: As announced in the NASA FY 2023 budget request, the planned Astrophysics Probe Announcement of Opportunity (AO) release date has been delayed. Revised planning calls for NASA SMD to release an Astrophysics Probe AO in July 2023 to solicit proposals for the Astrophysics Probe. All other information contained in the original Community Announcement, available from the Astrophysics Probe Acquisition website, remains unchanged.
The new schedule for the solicitation is intended to be:
Release of draft AO: July 2022 (target)
Release of final AO: July 2023 (target)
Preproposal conference: ~ 3 weeks after final AO release
Proposals due: 90 days after AO release
Selection for competitive Phase A studies: Mid 2024 (target)
Concept study reports due: Early 2025 (target)
Down-selection: Mid/Late 2025 (target)
Change 2: As the European Space Agency (ESA) is considering whether the Athena mission will be substantially replanned, it is no longer practical to require proposed X-ray probes to complement Athena. This requirement has therefore been removed. Responses to the Astrophysics Probe AO will be limited to one of the following two mission themes:
A far infrared imaging or spectroscopy mission, and
An X-ray probe.
The Astrophysics Probe AO may contain provisions that differ substantially from this special notice, in which case the provisions in the AO will take precedence. The Astrophysics Probe AO will currently be based on the SMD Standard PI-led Mission AO Template. However, proposers must read carefully the Draft and Final Astrophysics Probe AO when they are released on NSPIRES, as things may be revised.
Further information, as it becomes available, will be posted on the Astrophysics Probe Acquisition website.
JAXA, NASA XRISM Mission Ready for Liftoff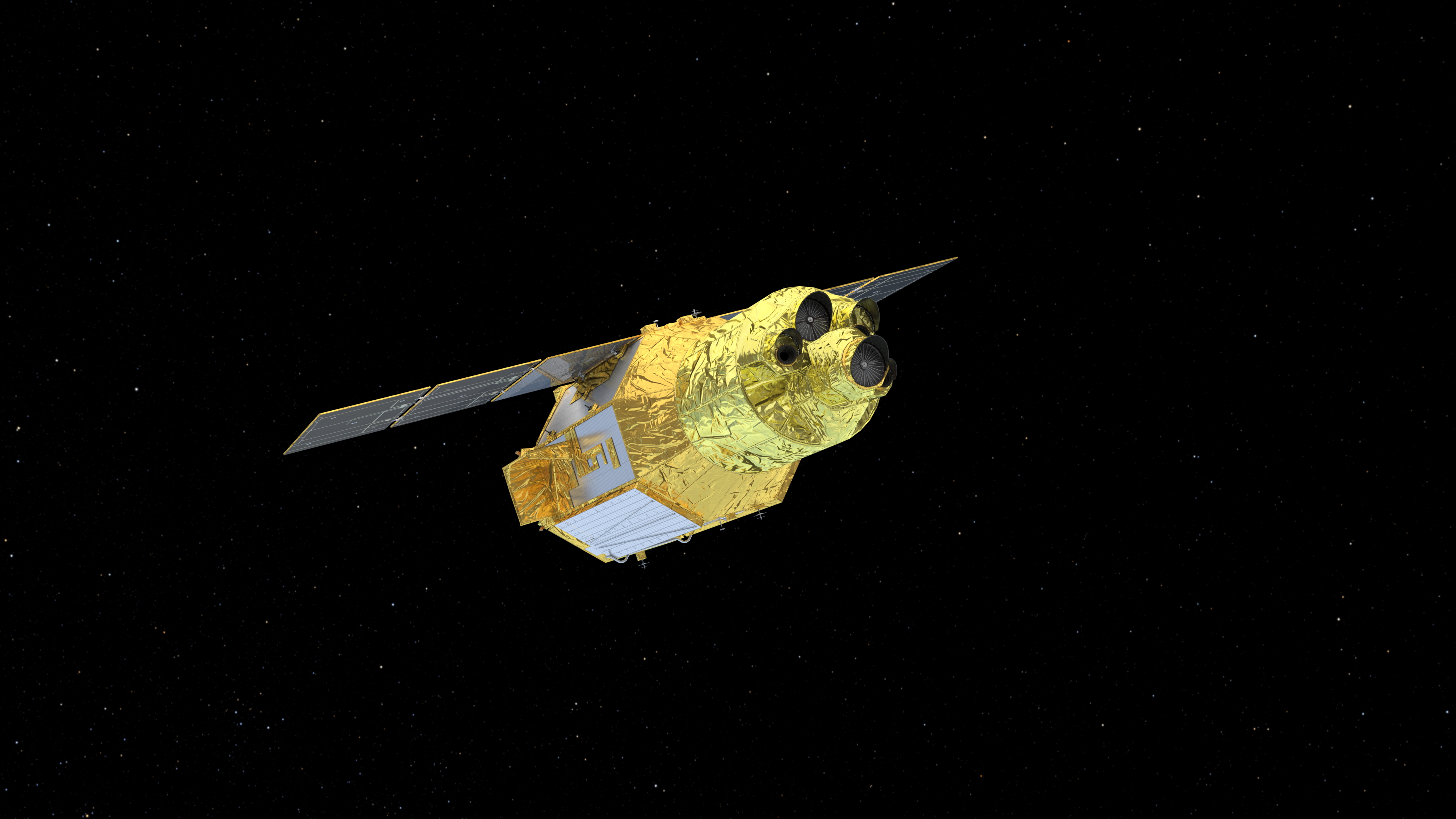 XRISM launched successfully on Wednesday, Sept. 6, 2023, at 7:42 p.m. EDT (Thursday, Sept. 7, 8:42 a.m. in Japan). The spacecraft separated from the rocket at 7:56 p.m. EDT.Read more.
---
PhysCOS News
See our new Events Calendar
Program News and Announcements
Project News
Related News
---
Links