Physics of the Cosmos News
XMM-Newton Guest Observer Announcement of Opportunity
18 August 2020
The European Space Agency (ESA) has issued the 20th Announcement of Opportunity (AO) to submit proposals for observations to be performed with the XMM-Newton space observatory.
This Announcement solicits proposals to be carried out between May 2021 and April 2022. Proposers from institutes located worldwide are welcome to participate. All proposals will be subject to peer review by the XMM-Newton Observing Time Allocation Committee (OTAC).
Proposals are due by 9 October 2020, 8a Eastern/7a Central/6a Mountain/5a Pacific, with the final OTAC-approved program expected in late December 2020.
The detailed schedule of milestones of the announcement, the required software tools, and the documentation are available from the announcement page.
NASA's Chandra, Webb Combine for Arresting Views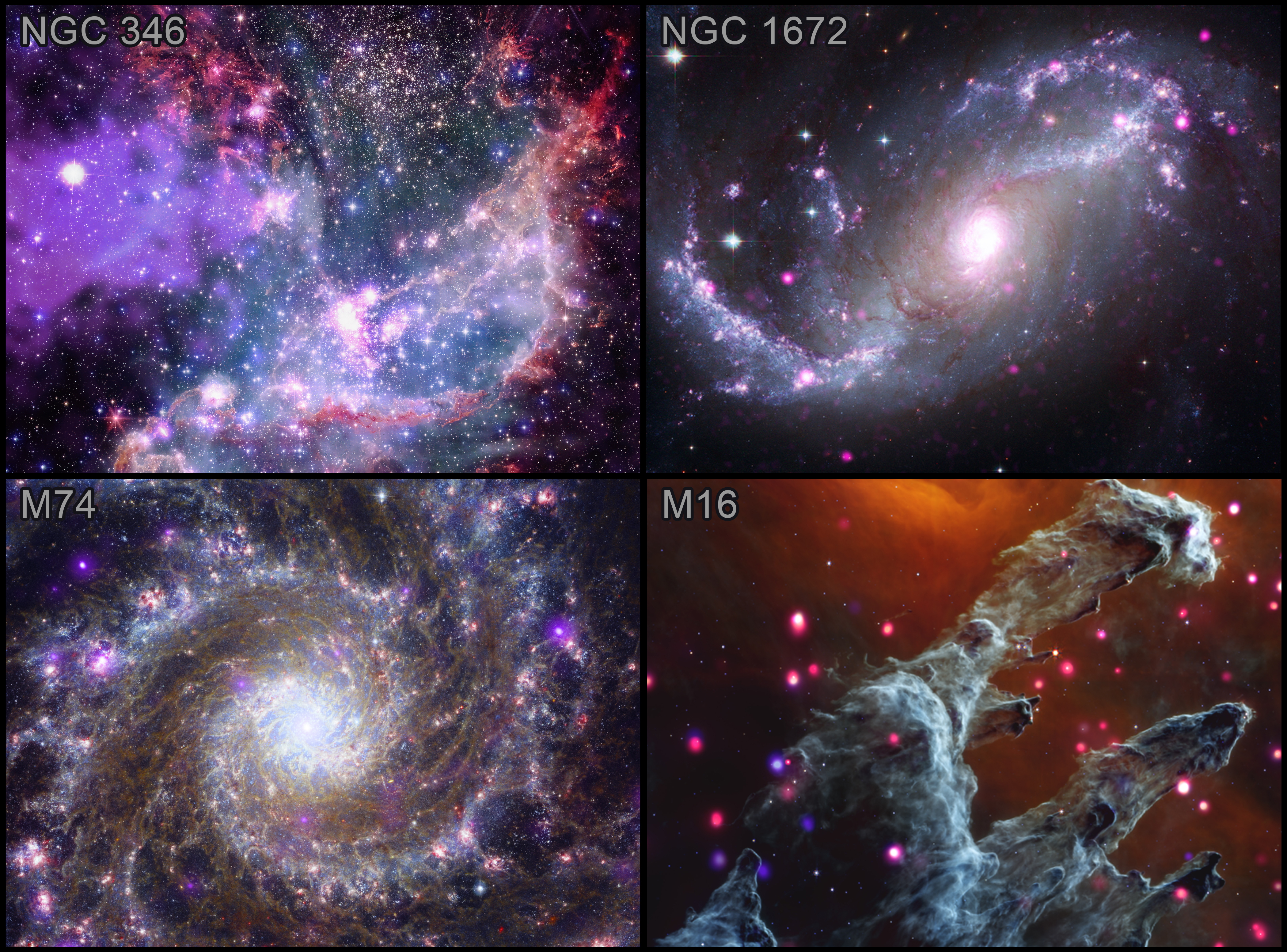 Four composite images deliver dazzling views from NASA's Chandra X-ray Observatory and James Webb Space Telescope of two galaxies, a nebula, and a star cluster. These cosmic wonders and details are made available by mapping the data to colors that humans can perceive. Read more.
---
PhysCOS News
See our new Events Calendar
Program News and Announcements
Project News
Related News
---
Links